I had the immense pleasure of taking an outing yesterday with my favorite nature kids, Libby, Penny, and Emmet, and their Mom, Mary, our neighbors from across the street.
We joined them to explore the Big Bugs exhibit at Morris Arboretum, where 11 huge sculptures of bugs made from natural forest materials are currently installed all around the grounds of the arboretum.
These sculptures are the work of talented artist David Rogers, whose work first debuted at the Dallas Arboretum in 1994. Check out David's portfolio to see all of his "bugs."
Libby stops to learn from one of the many interpretive signs helping kids to learn more about nature: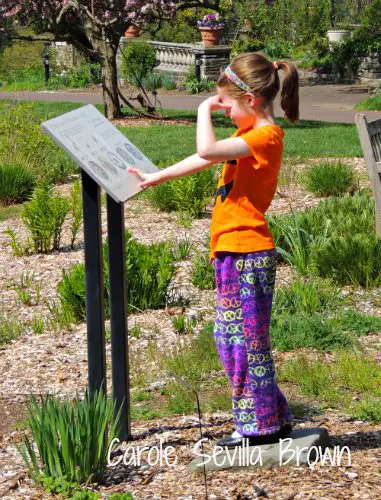 I like to visit the Morris Arboretum with children because I'm very impressed with the lengths they have taken to make this arboretum a place where kids can explore the natural world around them.
While Morris Arboretum doesn't place any emphasis on the native plants of our region, they do have a world-renowned collection of specimens of plants from around the world, a philosophy I call "The Plant Zoo."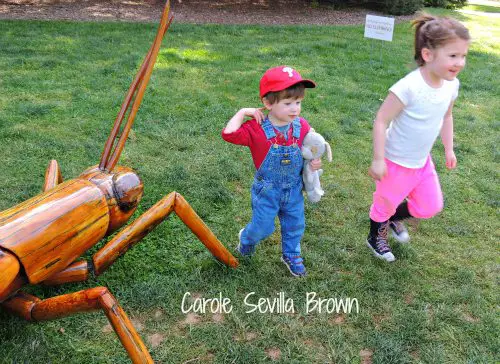 Libby (age 7), Penny (age 5), and Emmet (age 2) were eager to show me their favorite bugs, and we happily raced down the path to see the first one, the Grasshopper.
Next up? The Praying Mantis! Penny was happy to imitate this striking pose: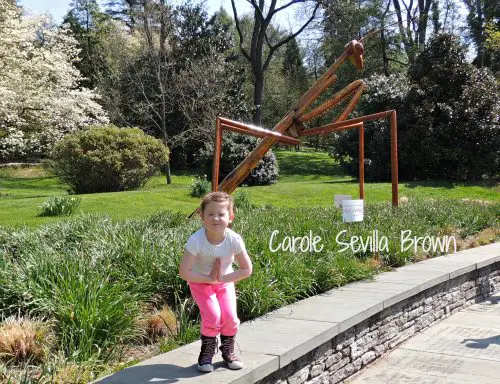 And the Dragonfly: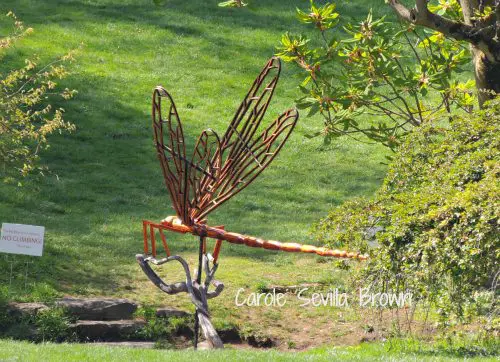 And finally, the spiders web: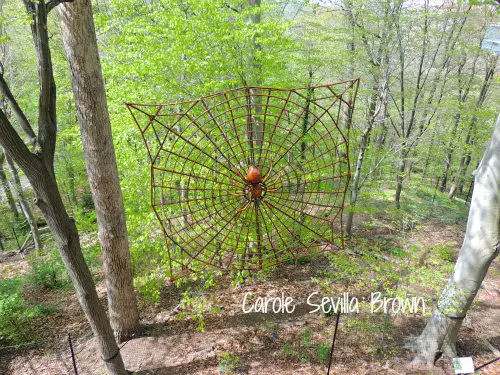 The Big Bugs exhibit will be at Morris Arboretum through the summer of 2013, so if you're going to be in the area, it's well worth a visit to see these amazing sculptures.
See more of my favorite nature kids:
Ecosystem Gardening
Average rating:
0 reviews