Welcome to Ecosystem Gardening!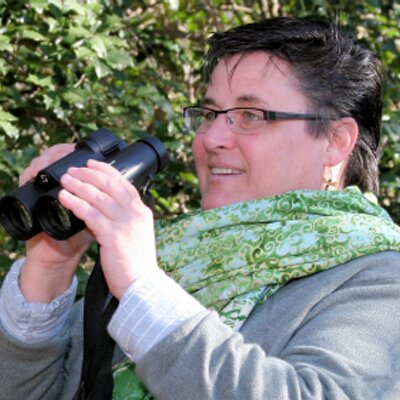 My name is Carole Sevilla Brown and I am a Conservation Biologist by training. I am also an avid wildlife gardener, birder, environmentalist, and overall happy and caring human being.
I have spent more than 20 years as a consultant designing, installing and maintaining wildlife gardens for people who want to share their space with birds, butterflies, frogs and toads, bats, reptiles and amphibians, and yes even insects!
You can contact me at ADMIN @ ecosystemgardening.com (without the spaces!)
Let me tell you about Ecosystem Gardening: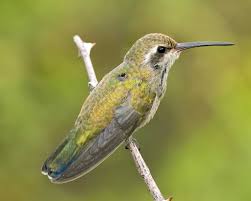 Do You Ever Feel Like the Environment is Being Destroyed and There's Nothing You Can Do?
When you hear statements like:
Save the polar bears
Save the rain forest
Save the Gulf coast
Save the whales
Do you feel helpless because the problem seems so big? Or do you feel like the only thing you can do is to write checks to conservation organizations?
What if there was something you could do in your own backyard that really will make a difference?
There is! And the good news is:
It's easy
Has immediate benefits
Doesn't have to cost a lot
And you'll have the satisfaction of knowing that you are helping your local wildlife
Conservation Begins In Your Own Backyard with Ecosystem Gardening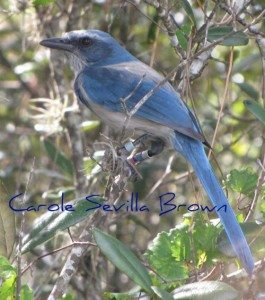 Yes, saving the rain forest, the Gulf coast, the polar bears, and more is very important. But you can begin to make a difference by starting in your own backyard.
By saying instead "I'm going to create a Monarch Way Station" or "I'm going to plant a garden for birds" or "I want to have a dragonfly pond in my garden" this makes the problem of biodiversity loss seem much smaller and much more manageable.
Ecosystem Gardening is about teaching you how to become a steward of your own property and to begin making positive choices in your own backyard for wildlife and the environment.
We really can do something that makes a difference. And creating an Ecosystem Garden is one of the very few things in life that actually makes real the old adage "If you build it, they will come." When we choose to do something to help wildlife, the impact can be almost immediate. We are giving something back. Plant a spicebush for Spicebush Swallowtail butterflies, and have caterpillars this year. Plant some coneflower and have Goldfinches eating the seeds right away.
Everything is connected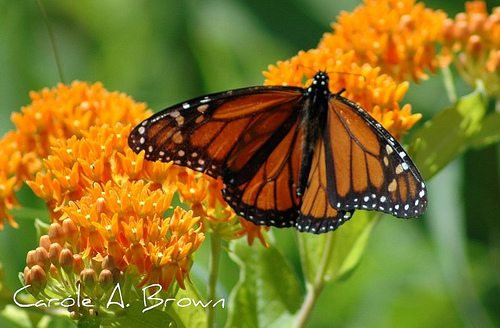 Every action that you take has the power to benefit or harm the environment.
Habitat loss is the number one cause of declining wildlife populations. With our zeal for constant development, we have simply left no place for wildlife to go. You can make a difference by doing just one thing for wildlife in your own garden. You can contribute to a healthier place for all of use to live.
The Five Pillars of Ecosystem Gardening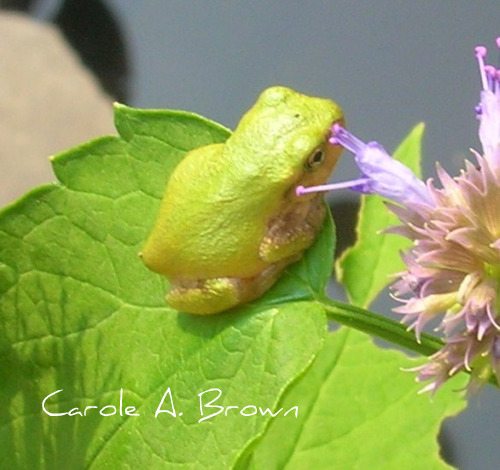 Ecosystem Gardening teaches you to create welcoming habitat in your garden so that you will attract more birds, butterflies, pollinators, and other wildlife, conserve natural resources, and protect biodiversity.
Plant More Native Plants
Remove All Invasive Plants
Keep Your Soil Healthy
Conserve Water
Practice Sustainable Gardening
When you put the five pillars of Ecosystem Gardening into practice in your garden, you will automatically begin to see more wildlife in your garden. This is truly an "If you Build it, They Will Come" undertaking.