You can support our team members by giving your friends and family copies of the amazing books our team has produced. Between our authors here at Team Beautiful Wildlife Garden and our authors at Team Native Plants and Wildlife Gardens, we have almost 100 wonderful books for you too choose from. These books will help your friends learn to make healthier choices in their gardens, attract lots of wildlife, and become more aware of the natural world around them. I'm sure you'll find something here for every member of your family and friendship circle. We appreciate your support! If you want, you can see this list of our team member books directly on Amazon And don't miss our growing library of the best books about native plants of North America
Sustainable Gardening and Wildlife Gardens
The Green Garden: A New England Guide to Planting and Maintaining the Eco-Friendly Habitat Garden, by Ellen Sousa.
Designed and written in a practical no nonsense comprehensive style The Green Garden is an inspirational guidebook. If you are looking for low-cost, beautiful and earth-friendly ways to "green" those landscapes and outdoor spaces and supply an adequate habitat for a whole variety of declining species, including birds, native pollinators, honey bees, amphibians and turtles, this book will be invaluable.
Energy-Wise Landscape Design, by Sue Reed
Residential consumption represents nearly one quarter of North America's total energy use and the average homeowner spends thousands of dollars a year on power bills. To help alleviate this problem, Energy-Wise Landscape Design presents hundreds of practical ways everyone can save money, time, and effort while making their landscapes more environmentally healthy, ecologically rich, and energy efficient.
Urban and Suburban Meadows: Bringing Meadowscaping to Big and Small Spaces, by Catherine Zimmerman Author and photographer, Catherine Zimmerman, combines her expertise in photography, storytelling, environmental issues, horticulture and organic practices to offer meadowscaping as an alternative to reduce monoculture lawns. Zimmerman crafts a guide that provides step-by-step instructions on organically creating and maintaining beautiful meadow gardens. Four experts in meadow establishment lend their knowledge for site preparation, design, native plants, planting and maintenance. The book provides plant lists and resource sections for nine regions across the United States along with local sources to assist the meadow creator in bringing diversity back to urban and suburban landscapes. Meadows can be big or small, short or tall.
Urban and Suburban Meadows Companion DVD, by Catherine Zimmerman With Doug Tallamy,the DVD version of Urban & Suburban Meadows, Bringing Meadowscaping to Big and Small Spaces brings into focus the amazing diversity of life inhabiting meadows and prairies and the beautiful imagery inspires meadow and prairie creation! With over 48 million acres of lawn in the U.S., this video, directed by author and photographer Catherine Zimmerman, is aimed at helping people just say NO to thirsty, pesticide ridden, energy consuming lawns. The 60-minute video is formatted to play in it s entirety or the viewer can click on individual chapters with meadow experts Michael Nadeau, Larry Weaner and Neil Diboll, who walk the viewer through meadow.
Sustainable Gardening for Florida, by Ginny Stibolt Sustainable gardening is a broad topic that includes best practices in gardening, organic gardening, making the best use of local resources, growing your own vegetables, saving water, and doing the least amount of damage to the environment. In Sustainable Gardening for Florida, Ginny Stibolt presents easy money-saving projects that help to reduce Floridians' collective ecological footprint. This wide range of techniques, which features a combination of eco-friendly landscape design and organic practices, offers new ideas and new ways of approaching common environmental subjects at a personal level and for community-wide action that will make a positive impact on the state, one yard at a time.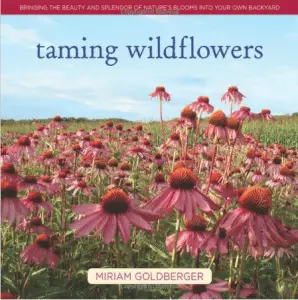 Taming Wildflowers: Bringing the Beauty and Splendor of Nature's Blooms into Your Own Backyard, by Miriam Goldberger Wildflowers are the jewels of spring and summer everywhere. Families drive miles to witness their beauty in wild landscapes. Now, gardeners are discovering that they can easily and successfully cultivate these hardy native wonders right at home, for year-after-year enjoyment. Wildflower farmer and floral designer Miriam Goldberger believes that wildflowers belong as an essential part of North American gardens. Her richly photographed book shows gardeners how wildflowers enhance the beauty and environmental health of their gardens by attracting birds, butterflies and other important pollinators; the simple steps in seed propagation; cutting garden must-haves (natives and non-natives); integrating wildflowers into the vegetable garden; harvesting fresh and everlasting wildflowers; and how to use floral design secrets to create long-lasting arrangements.
Wildflowers of the Pacific Northwest, by Mark Turner Featuring more than 1240 stunning color photographs, this comprehensive field guide will remain a trusted, authoritative trailside reference for years to come. It describes and illustrates 1220 commonly encountered species, both native and nonnative, including perennials, annuals, and shrubs. Encompassing the Pacific Northwest from southern British Columbia to northern California, from the coast to the mountains and high desert, this handy book is perfect for hikers, naturalists, native plant enthusiasts, and anyone wishing to learn about the amazingly diverse wildflowers of the region. Organized by flower color and shape, and including a range map for each flower described, it is as user-friendly as it is informative.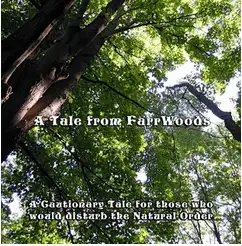 A Tale from FarrWoods: A Cautionary Tale for those who would disturb the Natural Order, by Janet Harrison It was supposed to be a straight forward plant rescue from a woodlot, several of which were slated for destruction to extend a highway. In this true tale, the rescuer got more than she bargained for with an unexpected side adventure featuring a desperate stowaway.
Rocky Mountain Garden Survival Guide, by Susan J. Tweit
With a widespread, continuing drought in their region, gardeners in the Rockies need help now more than ever, and they can finally get the quick, expert advice they need in this easy-to-use pocket-size guide.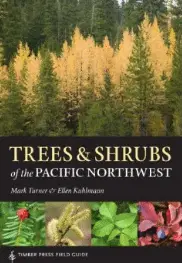 , by Mark Turner and Ellen Kuhlmann
In Trees and Shrubs of the Pacific Northwest, Mark Turner and Ellen Kuhlman cover 568 species of woody plants that can be found in Oregon, Washington, British Columbia, and northern California. The comprehensive field guides features introductory chapters on the native landscape and plant entries that detail the family, scientific and common name, flowering seasons, and size. Each entry includes color photographs of the plant's habitat and distinguishing characteristics and a range map.
Trees and Shrubs of the Pacific Northwest is for hikers, nature lovers, plant geeks, and anyone who wants to know more about, and be able to identify, the many plants of the Pacific Northwest.
Bees, Butterflies, and Moths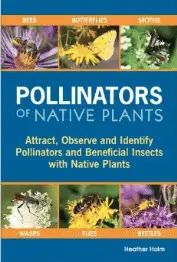 Pollinators of Native Plants, by Heather Holm
This comprehensive, essential resource profiles over 65 perennial native plants of the Midwest, Great Lakes region, Northeast and southern Canada as well as the pollinators, beneficial insects and flower visitors the plants attract. Beautifully designed and illustrated with over 1600 photos of plants and insects, it underscores the pivotal role that native plants play in supporting pollinators and beneficial insects. Readers learn to attract and identify pollinators and beneficial insects as well as customize their landscape planting with native plants for a particular type of pollinator.
Life Cycles of Butterflies, by Judy Burris and Wayne Richards For everyone who has ever marveled as a butterfly magically emerges from a chrysalis, this book is a treasure chest of amazing butterfly transformations. You are invited to experience the life cycles of common backyard butterflies in this unique collection of hundreds of stunning, full-color, up-close photos, all taken in a live garden setting. Each butterfly is shown from start to maturity, with sequential photographs of the egg, caterpillar, chrysalis, and emerging butterfly. This richly visual guide to the life cycles of butterflies will appeal to wildlife enthusiasts, gardeners, teachers, and families alike. This book has earned two national awards from Learning Magazine: Teacher's Choice Award for "Children's Books" and Teacher's Choice Award for "Product of Excellence for the Family"

Bee Basics: An Introduction to our Native Bees, by Beatriz Moisset and Stephen Buchmann Bee Basics: An Introduction to Our Native Bees is a wonderful and engaging entre into the hidden world of North America's native bees. The full-color 40 page booklet is jam-packed with information about how representative bees of 3,500 species inhabiting the US and bordering areas make a living, which flowers they visit, whether they nest underground or in hollow stems or wood. The diversity of bees is examined along with notes on their wasp ancestry. The lives of leafcutter, mason, bumble bees, miners and others is explored. Look-like bee and wasp-mimicking flies are shown. Tips for easy things gardeners, home owners and naturalists can do to protect and conserve bees and their flowers are given. The booklet is lavishly illustrated by award-winning postage stamp artist Steven Buchanan.

Beginners Guide to Pollinators and Other Flower Visitors, by Beatriz Moisset. An illustrated beginner's field guide to insect flower visitors, including pollinators. The guide provides concise descriptions, photos and life history information of the most common insects found visiting flowers. It includes time of year, geographic area and favorite flowers. Also mentioned are those that act as pollinators and whether they may sting.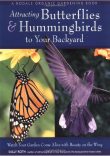 Attracting Butterflies and Hummingbirds to Your Backyard, by Sally Roth Roll out the welcome mat for butterflies and hummingbirds. Attracting Butterfles and Hummingbirds to Your Backyard reveals the secrets for creating irresistible gardens and a welcoming landscape, which will lure these amazing creatures up close and personal for your enjoyment and wonder. Author Sally Roth knows the best plants, feeders, and water features that appeal to butterflies and hummingbirds, plus she offers an entertaining and insightful guide to butterfly and hummingbird behavior.
Monarch Butterflies: The Last Migration, by Benjamin Vogt From 1999-2010, milkweed populations shrank 58% in the Midwest as agriculture adopted genetically modifed (GMO) crops that accept mass spraying of weed killer. And from 1999-2010 monarch egg production dropped by 81% in the Midwest. This now threatened insect migration–one of the largest of its kind in the world, stretching from central Mexico to southern Canada–is a calling out to restore native plants and ecosystems. Only 3% of the original tall grass prairie remains as each backyard becomes a 21st century wildlife refuge. Learn about the monarch–its migration and preferred host / nectar plants–and what you can do ensure its survival.
Butterfly Field Guide, by Judy Burris and Wayne Richards Enjoy 87 stunning full-color photos of butterflies by national award-winning authors and nature photographers Judy Burris and Wayne & Christina Richards. There are 38 different species showing the opened wings (top view) and the closed wings (underneath view) patterns. Every photo is labeled with the butterfly name and some show how to tell the male from the female. Live butterflies on flowers and in the field will amaze you with their dazzling colors and exquisite details.
50 Beautiful Butterflies, by Judy Burris and Wayne Richards Enjoy 50 stunning full-color photos of butterflies by national award-winning authors and nature photographers Judy Burris and Wayne & Christina Richards. No text will get in the way of your viewing pleasure of these miraculous creatures. Live butterflies on garden flowers and in tropical conservatories will amaze you with their dazzling colors and exquisite details.
50 Marvelous Moths, by Judy Burris and Wayne Richards
Enjoy 50 stunning full-color photos of moths by national award-winning authors and nature photographers Judy Burris and Wayne & Christina Richards. No text will get in the way of your viewing pleasure of these miraculous creatures. Live moths on garden flowers and in the woods will amaze you with their many different colors and interesting details.
How to Spot Butterflies, by Pat and Clay Sutton In a recent article, the New York Times Magazine described butterfly watching as the fastest-growing segment of nature recreation. Little wonder – butterflies are beautiful, exotic, interesting, and observable by anyone, virtually anywhere, young or old, urban or rural. Taking up where field guides leave off, they reveal which habitats are sure to hold large butterfly populations and which specific host plants attract butterflies. They address how to use binoculars and share the secrets of how to approach a butterfly without scaring it off. Environmentally sensitive and unobtrusive observation is emphasized, not outdated netting and collecting. Exceptional nectar sources, which are feeding grounds for vast numbers of butterflies, are described. Full-color photographs appear throughout.
What's That Caterpillar? by Judy Burris and Wayne Richards
Enjoy 52 stunning full-color photos of caterpillars by national award-winning authors and nature photographers Judy Burris and Wayne & Christina Richards. Live caterpillars on garden plants and trees will amaze you with their colors and interesting details. Each photo is labeled with the name of the moth or butterfly that the caterpillar will become. Those that should not be handled with bare hands are also marked.
Birds
Birds and Birding at Cape May: What to See and Where to Go, by Pat and Clay Sutton Geography, topography, weather patterns, and unique natural features make Cape May, New Jersey, one of the most important birding sites in North America. Throughout the year thousands of birders travel to Cape May from around the country–and across the ocean–to witness the arrival of tens of thousands of raptors, songbirds, shorebirds, and seabirds. In this guide, Cape May birders can find out exactly when and where in the region to go, what birds they're likely to see, why the birds are there, and what factors could affect the birds' behavior. Filled with the authors' photos, this book offers insider information that will help any birder make the most of a visit. It features a complete Cape May bird list and a description of the region's history complemented by images that show how Cape May has changed over the years, and how it has stayed the same.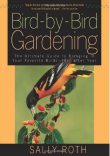 Bird-by-Bird Gardening: The Ultimate Guide to Bringing in Your Favorite Birds–Year after Year, by Sally Roth In a book that she considers her life's work, veteran gardener and naturalist Sally Roth takes the chance and happenstance out of backyard birding. Readers learn what design features and edible treats will tempt particular bird families so that their birdbaths and feeders will be overflowing with the visitors of their choice. Bird-by-Bird Gardening includes nineteen garden designs for attracting specific bird families—such as hummingbirds, nuthatches, swallows, thrushes, or wrens—as well as water projects and feeder recipes for each bird family.
The San Luis Valley: Sand Dunes and Sandhill Cranes, by Susan J. Tweit Sizzling hot in summer, frigid cold in winter, this huge landscape is humbling in its openness, a place defined by the rhythms of nature—and by the thrust and parry of male courting female in the ritual dance of sandhill cranes. These majestic birds arrive by the thousands twice a year to feed, rest, and socialize in the valley's wetlands—invisible except from the air—and their cries temper the constant wind. Susan Tweit lives in the high desert of southern Colorado not far from the valley's dunes and wetlands. With the precision of a scientist and the passion of a poet, she guides readers through this land of sand dunes and sandhill cranes, describing its natural features and tracing its human history from buffalo hunters and conquistadors to Hispanic farming communities and UFO observatories.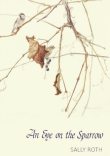 An Eye on the Sparrow: The Bird Lovers Bible, by Sally Roth At its heart, this is a bird book. Because, at my heart, is a love of birds. And a love of looking for the answers. "Why?" is my favorite question. It's one I ask myself again and again, every time I poke around outside looking at plants and birds and bugs and everything else under the sun. And wondering "Why?" is how this book came into being. Why might a dove bring an olive leaf back to the Ark? Why would ravens carry food to Elijah? Not in a religious sense—that's not my department. But in a bird sense. Might it be possible, I wondered, that every mention of a bird in the Bible is based on science? On the true nature of that bird?
How to Spot Hawks and Eagles, by Pat and Clay Sutton
Hawk and eagle watching is an increasingly popular birding activity. Special knowledge is required, however, and this lavishly photographed, full-color book provides all you need to know in the Uninted States or Canada. The second part of the book focuses on the detailed species-by-species descriptions.
How to Spot an Owl, by Pat and Clay Sutton Long considered creatures of myth and mystery, owls actually are commonplace if one knows how and where to look–often no further than one's own backyard. The Suttons–husband and wife naturalist team–have created a lavish, full-color spotter's guide, with a thorough description of owls, their habitat, range, diet, breeding and nesting habits.
Hawks in Flight: The Flight Identification of North American Migrant Raptors, by Clay Sutton, David Sibley, and Pete Dunne Among the world's most popular birds, hawks can be some of the most difficult birds to identify. They're most often seen flying high above and at a distance. The new edition of the book that Roger Tory Peterson called a "landmark" integrates an array of carefully selected photographs, David Sibley's superb illustrations, and a clear, information-packed text and takes raptor identification to a higher level. Picking up where its predecessor ended by including two decades of raptor identification refinement, Hawks in Flight summarizes and places in users' hands an identification skill set that used to take years to master. The unique alchemy of Dunne, Sibley, and Sutton—including their collective experience of more than one hundred years watching hawks—make this book a singular achievement and a must-have for anyone interested in hawks.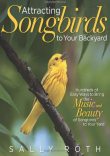 Attracting Songbirds to Your Backyard, by Sally Roth The best ways to attract melodic birds, with insight into their rapidly changing habits The American robin and northern cardinal are two of the best-loved songbirds, but newer backyard arrivals, like rose-breasted grosbeaks and scarlet tanagers, quickly captivate with their vivid colors and unique songs. Bird lovers will learn to attract new visitors by offering treats that songbirds like best, such as soft, easy-to-peck foods that closely mimic caterpillars, their top food preference. And planting just a few carefree perennials and shrubs can provide opportunities for cover and nesting.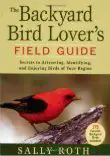 Backyard Bird Lover's Field Guide: Secrets to Attracting, Identifying, and Enjoying Birds of Your Region, by Sally Roth A stunning full-color guide to one of America's most popular hobbies, with a region-by-region approach that unlocks the key to quick and easy bird identification. The Backyard Bird Lover's Field Guide keeps it simple with a regional approach that cuts the possibilities down to size. Instead of poring over hundreds of species that don't come anywhere near our own backyard, readers will find about 30 of the most likely prospects for each of seven regions of the country. Each entry is packed with advice on favorite foods, welcoming plants, and other temptations to lure birds to the backyard, along with glimpses into the birds' personalities.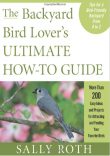 Backyard Bird Lover's Ultimate How-to Guide: More than 200 Easy Ideas and Projects for Attracting and Feeding Your Favorite Birds, by Sally Roth A comprehensive A-to-Z handbook for the foods and feeders, plants and projects that will guarantee a bird-friendly backyard. One of the joys of spending time in the backyard is observing the birds. This acorns-to-wrens guide helps readers create a backyard that's right for them and right for their local birds. The book targets all skill levels, offering new birders plenty of basics while intriguing longtime birdwatchers with new ideas.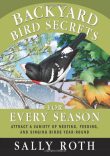 Backyard Bird Secrets for Every Season: Attract a Variety of Nesting, Feeding, and Singing Birds Year-Round, by Sally Roth Birds follow a cycle that depends on the seasons: When caterpillars are at their peak in summer, bird nests are filled with hungry babies hollering for food; in winter, a high-fat menu at the feeder helps birds make it through the night. By taking advantage of these natural cycles to plan feeder offerings and garden beds, readers can turn their backyard into an irresistible haven for a colorful assortment of birds in all kinds of weather.
Children and Nature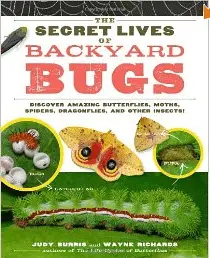 The Secret Lives of Backyard Bugs, by Judy Burris and Wayne Richards With this book in hand, readers of any age will discover — just outside their own doors, no matter where they live–a world they never knew existed. Hundreds of stunning photos combined with expert information create an up-close-and-personal tour of the hidden lives of spiders, beetles, butterflies, moths, crickets, dragonflies, damselflies, grasshoppers, aphids, and many other backyard residents. You won't believe your eyes! Each creature is in its natural setting, and many are shown progressing through all of the various stages of their life cycles. This is a one-of-a-kind look at some of life's most fascinating mysteries — surprising, captivating, and perfect for nature lovers of all ages. The Secret Lives of Backyard Bugs has earned two national awards –NOBA – National Outdoor Book Award and Teacher's Choice Award for "Product of Excellence for the Family"
Meet the Wild Southwest: Land of Hoodoos and Gila, by Susan J. Tweit Tweit's eclectic collection of natural-history facts and trivia provides a fascinating look at the American Southwest. Topics ranging from geology and climate to rock art and love bites (spiders) are introduced in illustrated double-page spreads that offer a narrative overview, pen-and-ink drawings, and numerous sidebars containing specialized information. Generous appendixes provide lists of museums and cultural centers; a bibliography; checklists of plants, animals, natural features, and important places; a glossary; and an index. Although the text may be too scattered to satisfy report writers, it has plenty of browser appeal and will be especially useful for families planning hikes or nature walks in the Southwest.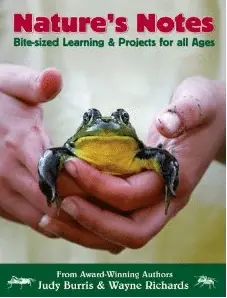 Nature's Notes, by Judy Burris and Wayne Richards Regardless of age, we all enjoy the fun of discovering new insights to our natural world. "Nature's Notes" delivers this joy using bite-sized learning text and hundreds of dazzling close-up photos to unlock scores of fascinating secrets. The fast-paced format features mini articles and sidebars with fun and affordable projects as well as backyard explorations revealing hidden natural treasures. Nature's Notes has won three national awards –Creative Child Magazine's "Preferred Choice Award" for Kids Educational Books; Mom's Choice Awards GOLD seal for "best in family-friendly products;" and FIRST PLACE for the Royal Dragonfly Book Award in the category of photography.
City Foxes, by Susan J. Tweit Author Susan Tweit tells about the everyday lives of these magnificent creatures and how they differ somewhat from their country cousins. The beautiful photos of the foxes taken by Wendy Shattil add immensely to the story. Told through photos, the reader can learn about fox families, their behavior, diet, lifespan, voices, color, size, and much more. This wonderful children's book will appeal to adults as well as to children! Named "Best Science Trade Book for Kids" by the Children's Book Council
Garden Writing
Sleep, Creep, Leap by Benjamin Vogt Peeling off sheets of skin from a sunburned back. Visiting five nurseries and spending $1,000 in an afternoon. Raising 200 monarch butterflies. Hearing the wing beats of geese thirty feet overhead at sunset. How one piece of mulch can make all the difference. These are the stories of Benjamin Vogt's 1,500 foot native prairie garden over the course of three years. After a small patio garden at his last home teases him into avid tinkering, the blank canvas of his new marriage and quarter acre lot prove to be a rich place full of delight, anguish, and rapture in all four seasons. Full of lyrical, humorous, and botanical short essays, SLEEP, CREEP, LEAP will leave you inspired to sit a while with your plants, noticing how the smallest events become the largest—and how the garden brings us down to earth so that we can come home to our lives.

City Farming: Lovely Urban Insanity, by Kevin Songer Disenchanted with our hectic and stressful urban lifestyles, my wife Judy and I first thought Urban Farming held the answers to our woes. Cliches of the baby boomer & hippie generations we were in our early fifties. We wanted to grow delicious, organic food that would turn back the health, aging and spiritual clocks. Studying permaculture sites across the web and checking out volumes of books from the library, we were intent on creating a sustainable model of urban food production. What we learned could have never been imagined, much good and some bad. Yet without our Urban Farm we'd never come to hold our present world view.

Bellingham Impressions, by Mark Turner This portrait of Bellingham includes: lush flower gardens and orchards; peaceful Whatcom Falls Park; the impressive sculpture collection of Western Washington University; snow-capped Mount Baker; Coleman Glacier; anglers along the Nooksack River; fishing boats in Squalicum Harbor; old-growth northwest forests of western hemlock and western red cedar; the Allied Arts Chalk Art Festival; Peace Arch State and Provincial Parks; the Bellingham Highland Games; the Sea to Ski race; the Lummi Stommish Powwow; the Mount Baker Legendary Banked Slalom; and, of course, Dirty Dan Days.

Organic Methods for Vegetable Gardening in Florida, by Ginny Stibolt With food costs on the rise, people are turning to their own backyards for affordable and delicious produce. This book provides simple and accessible advice for successful vegetable gardening, including harvest and preparation techniques. While it was written for Florida and other southeastern states, the organic methods can be applied almost anywhere. Published by University Press of Florida in 2013.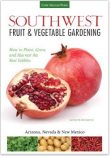 Southwest Fruit & Vegetable Gardening: Plant, Grow, and Harvest the Best Edibles – Arizona, Nevada & New Mexico, by Jacqueline Soule
Southwest Fruit & Vegetable Gardening is written exclusively for gardeners who want to grow edibles in Arizona, New Mexico, or Nevada. Co-authors Katie Elzer-Peters and Jacqueline Soule share their bountiful knowledge of edibles in general and the Southwest region in particular, equipping you with all the information you need to design your edible garden, tend the soil, maintain your plants throughout their life cycles, and—most importantly—harvest the delicious foods they produce.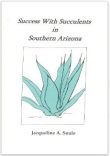 Success With Succulents in Southern Arizona, by Jacqueline Soule Succulents have specific requirements in terms of soil, cold exposure and watering regime, but for Jacqueline A. Soule the primary consideration for selecting and planting one needs to be how much attention you want to lavish on your new acquisition. A high-care plant, in the hands of an indifferent gardener, would soon have a new name: compost. This from Soule's newest gardening guide, "Success With Succulents in Southern Arizona." It's a handy manual that starts with a look at ways people can unintentionally damage or kill the cactus or other succulent.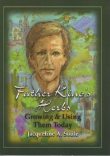 Father Kino's Herbs, by Jacqueline Soule Award-winning garden writer Jacqueline A. Soule has pulled together a fascinating book on the life of Father Eusebio Francisco Kino and some of the plants that he brought to Southern Arizona and northwestern Sonora, and area called the Pimeria Alta. Father Kino, born in what is now Italy, arrived in the Pimeria Alta in March 1687 and worked for 24 years to make the lives of the natives living there better, while, of course, converting them to Christianity. Father Kino and the other Catholic missionaries introduced some Old World herbs and discovered some New World plants unknown in Europe.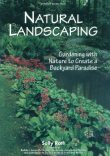 Natural Landscaping: Gardening With Nature To Create A Backyard Paradise, by Sally Roth Whether you yearn for a colorful meadow garden splashed with asters and black-eyed Susans, a shady garden filled with graceful woodland wildflowers and feathery ferns, or a poolside planting lush with Japanese iris and astilbes, Natural Landscaping can help you make your gardening dreams a landscape reality. Page after page of this stunning book shows you the beauties and benefits of a natural garden. And a garden that takes its inspiration from nature is a beacon to birds, butterflies, toads, and other wild creatures. Author Sally Roth has a lifetime's experience creating natural landscapes. In this beautifully designed, lavishly illustrated book, she tells you everything you need to know about creating a natural landscape.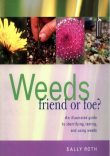 Weeds: Friend or Foe? by Sally Roth
The must-have book for every gardener. Learn to understand weeds through 300 full-color photographs and profiles of over 75 common garden weeds. This book has the definitive answers and practical guidance on determining if weeds are friend or foe.
Nature Writing
Walking Nature Home: A Life's Journey, by Susan J. Tweit In tracing the arc of her life from young womanhood to middle age, Tweit tells stories about what silence and sagebrush, bird bones and sheep dogs, comets, death, and one crazy Englishman have to teach us about living. She celebrates making healthy choices, the inner voices she learned to hear on days alone in the wilderness, the joys of growing and eating an organic kitchen garden, and the surprising redemption in restoring a once-blighted neighborhood creek. Linking her life lessons to the stories she learned in childhood about the constellations, Tweit shows how qualities such as courage, compassion, and inspiration draw us together and bind us into the community of the land and of all living things.
Pieces of Light: A Year on Colorado's Front Range, by Susan J. Tweit Explore the world of urban nature in this award-winning, journal-style memoir of a year in Boulder, Colorado, a city known for its striking setting at the foot of the Rocky Mountains. Much more than a starry-eyed paean to nature's wonders, Pieces of Light is a "journey of the heart," where Tweit's year is spent reaffirming her bonds, healing her spirit, and settling her young family into a powerfully alluring landscape – until they must move away for work in a distant state. Bloomsbury Review hailed Pieces of Light as "a book to be taken up on a rainy afternoon or a snowy night, a book to be immediately absorbed by, to delight in for years." New author's notes at the end of each chapter update the story, considered a classic of urban nature writing.
Wildlives: Celebrating the World Around Us (Audio CD), by Susan J. Tweit "For nearly seven years, I wrote and read "WildLives," a weekly nature of life commentary on public radio in southern New Mexico and West Texas. Then my late husband and I moved home to a small town in the rural Southern Rockies, and with no public radio station nearby, the commentary became a long-running newspaper column. A few years later, just weeks from the end of my mom's life, when she was in the hospital in a city a couple of hours away, I had the idea of collecting my favorite commentaries into a CD she could listen to whenever she missed the sound of my voice. As with so many good deeds, it was not quite as simple as I thought. It quickly morphed into a Big Deal, and ended up an actual commercial production. In the process I got me hooked on audio again. (And yes, I did finish it in time for my mom to listen to it!)"
Barren, Wild, and Worthless: Living in the Chihuahuan Desert, by Susan J. Tweit Appearing barren and most definitely wild, the Chihuahuan Desert of northern Mexico and the southwestern United States may look worthless to some, but for Susan Tweit it is an inspiration. In this collection of seven elegant personal essays, she explores undiscovered facets of this seemingly hostile environment. With eloquence, passion, and insight, she describes and reflects on the relationship between the land, history, and people and makes this underappreciated region less barren for those who would share her journeys. "Gets my nomination for one of the best titles ever," said Southwest Book Views
Colorado Less Traveled: Journeys Off the Beaten Path, by Susan J. Tweit The name Colorado brings to mind images of the Rocky Mountains, but the state has many other faces, from forbidding deserts to oceans of prairie to wide-open parks. Colorado Less Traveled journeys through these lesser known and less crowded, but no less awesome and beautiful – parts of Colorado. Photographer Jim Steinberg's tendency to take the roads less traveled inspired this book, a celebration of Colorado's "other" landscapes. Susan J. Tweit's essays give voice to Jim's stunning photographs. Her words and Jim's photos together evoke a world we want to know. Finalist for the Colorado Book Award
Colorado Scenic Byways, Taking the Other Road, by Susan J. Tweit This two volume set was inspired by those blue highways and a quintessentially American love: the open road. Americans had begun taking to the road such as it was long before the Federal Aid Highway Act of 1925 designated the first numbered cross-country routes. After the interstate highway program was authorized in 1955 as a way to move troops and material around quickly, Americans became obsessed with speed. And forgot the soul of the open road: the freedom to wander, the chance to stop and sniff a wildflower, ramble beside a creek, shape a snowball from a late-summer snowbank, gawk at a long-abandoned mining town, buy a fresh peach from a farm stand, or simply discover a new vista. The Scenic Byway system was born out of a desire to identify roads offering just those kinds of opportunities. It harks back to national routes designated in the 1930s such as the Great River Road tracing the course of the Mississippi and the Blue Ridge Parkway in the Appalachian Mountains. Won the Colorado Book Award and also Travel Book of the Year, ForeWord Book Awards
Seasons on the Pacific Coast: A Naturalist's Notebook, by Susan J. Tweit The Pacific Coast, with its hundreds of miles of unspoiled forests, cliffs, fields, and beaches from Mexico to British Columbia, attracts nature lovers from around the world. Naturalist Susan Tweit pays a very special homage to this diverse region in this handsome volume. Forty informative, evocative essays, each illustrated with a color drawing, capture the Coast's vibrant plant and animal life, from sea otters and monarch butterflies to giant bladder kelp and gray whales. Her subjects, both on and off-shore, also include octopus, sturgeon, abalone, redwoods, cobra lilies, and the eccentric sand dollar. The author begins with field notes and then offers delightful observations and commentary. Whether you are sitting in the sand or reading in your favorite armchair, this book is an inspiring companion to the natural world.
Seasons in the Desert: A Naturalist's Notebook, by Susan J. Tweit Seasons in the Desert is a rare and wonderful combination of lyrical writing, natural history, and fine art. Esteemed nature writer Susan J. Tweit reveals the hidden life thriving in the deserts of the American Southwest, from the tiny fairy shrimp to the regal saguaro cactus. Her witty, factual, and heartfelt reflections combine with Kirk Caldwell's beautiful illustrations to illuminate the ways and mythologies of forty eccentric plants and animals.
The Great Southwest Nature Factbook, by Susan J. Tweit
Discover a land of prairie dogs and prickly pears in this fascinating, easy-to-use guide to the natural history of the great Southwest.
Poetry and Fiction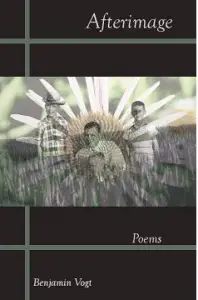 Afterimage, by Benjamin Vogt Using family photographs from the last century, Afterimage moves from the southern to northern Plains and the eastern Midwest, where the natural world calls out through open fields and dark woods, then through transient moments framed by gardens: a butterfly nectaring on a coneflower, planting lavender with his future wife, or autumn leaves crashing against a morning window. In a rich array of forms and evocative imagery, the poems in Afterimage reach through prairie history until grass becomes skin, and light becomes shadow.
Without Such Absence, by Benjamin Vogt
Benjamin Vogt's Without Such Absence is a book filled with unanswerable questions, as if plenitude–of world, or body, or love–can be felt only framed by loss. Vogt loves the natural world and makes us love it, too, especially when he gives formal gardens voice. It's his wit, and terror, and delight that frame these fine poems, finally, that speak the stories behind the old photographs in all our albums.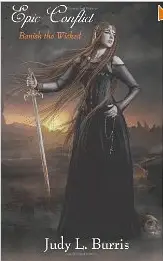 Epic Conflict – Banish the Wicked, by Judy Burris A murder at the masquerade ball, a werewolf on the prowl, time is running out to catch the killer. From a time long forgotten in the kingdom of Terra, danger lurks behind the castle walls. Will Queen Serena resort to witchcraft to save her son from the shadow-walkers? Before it's over, one more will fall victim to the curse of the wolf…
Illustrated Stories
Ursula Vernon is not only a well-loved member of both Team Beautiful Wildlife Garden and Team Native Plants and Wildlife Gardens, but she's also a renowned and Hugo Award winning author and illustrator of several illustrated stories and comics.
Digger
Winner of the 2012 Hugo Award for Best Graphic Story, Digger is a story about a wombat. More specifically, it is a story about a particularly no-nonsense wombat who finds herself stuck on the wrong end of a one-way tunnel in a strange land where nonsense seems to be the specialty. Now with the help of a talking statue of a god, an outcast hyena, a shadow-being of indeterminate origin, and an oracular slug she seeks to find out where she is and how to go about getting back to her Warren. With an irreverent sense of humor and a fantasy protagonist with a healthy dose of skepticism, Digger rapidly gained a huge following of devoted fans eager for the twice a week updates of the webcomic. This volume collects the first two chapters of the story, along with an all-new six page comic revealing the origin of the talking statue of Ganesh. Digger has long received acclaim from fellow artists and webcomic critics.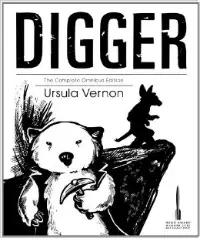 Congratulations to Ursula Vernon, who personally signed 8 pallets of her new Digger: The Complete Omnibus Edition last weekend. Digger Is a story about a wombat. More specifically, it is a story by author and artist Ursula Vernon about a particularly no-nonsense wombat who finds herself stuck on the wrong end of a one-way tunnel in a strange land where nonsense seems to be the specialty. Now, with the help of a talking statue of a god, an outcast hyena, a shadow-being of indeterminate origin, and an oracular slug she seeks to find out where she is and how to go about getting back to her Warren.
Dragonbreath
Dragonbreath #1 Danny Dragonbreath can't breathe fire, but he has no fear. And that comes in handy when a bad grade at school inspires him to enlist his cousin the sea-serpent's help with a research project. Using a hybrid of comic-book panels and text, Ursula Vernon introduces an irresistible set of characters that will have readers laughing until smoke comes out of their noses!
Dragonbreath #2: Attack of the Ninja Frogs Danny Dragonbreath knows girls are nothing but trouble. And the new foreign exchange student, Suki the Salamander, is the worst: she's reduced his best friend, Wendell, to a blithering, lovesick tadpole. But when a group of ninja frogs attempt to kidnap her, Danny knows he must step in. Danny and Wendell have watched lots of kung fu movies and can totally take on a bunch of ninja frogs. Or, um, so he hopes . . .
Dragonbreath #3: Curse of the Were-wiener Danny Dragonbreath and his best friend Wendell thought the hot dog from the school cafeteria looked a little . . . off. Then things got weird when the hot dog bit Wendell, and weirder still when Wendell started to sprout back hair. Could Wendell be morphing into a . . . (cue ominous music) were-wiener? All evidence points to yes. And unless he and Danny can get past the lunch ladies and slay the alpha-wurst, the whole school could be infected. Written in Ursula Vernon's trademark hybrid style of comic-book panels and text, this is the thrilling third book in the series. In a starred review, Kirkus Reviews said Dragonbreath "will leave readers in stiches- and on tenterhooks waiting for the next one." Curse of the Were-Wiener will make kids everywhere laugh, shriek, and take a closer look at their lunches.
Dragonbreath #4: Lair of the Bat Monster Danny Dragonbreath is hoping to see lots of cool bats when he and his best friend, Wendell, visit Danny's cousin, a bat specialist in Mexico. But he isn't expecting to get up close and personal with a giant bat monster, who kidnaps Danny and carries him off to her lair! Now nerdy Wendell will finally get a chance to be a hero . . . but only if he can hunt down the bat monster before she permanently adopts Danny as her bat monster baby.
Danny Dragonbreath is hoping to see lots of cool bats when he and his best friend, Wendell, visit Danny's cousin, a bat specialist in Mexico. But he isn't expecting to get up close and personal with a giant bat monster, who kidnaps Danny and carries him off to her lair! Now nerdy Wendell will finally get a chance to be a hero . . . but only if he can hunt down the bat monster before she permanently adopts Danny as her bat monster baby. Ursula Vernon has packed the fourth book in this laugh-until-smoke-comes-out-of-your-nose series with fantastic bat facts and hilarity of the highest order. Wimpy Kid fans everywhere will love this decidedly un-wimpy (but often unlucky!) dragon.
Dragonbreath #6: Revenge of the Horned Bunnies Ride 'em, cowboy! Danny's off to summer camp! Danny Dragonbreath is counting down the days to his awesome western summer camp . . . until he gets the terrible news that his annoying younger cousin Spencer is going too. Good-bye, Danny the Cowboy; Hello, Danny the Babysitter. But when Spencer befriends a mythical jackalope (or horned bunny) and then uncovers a diabolical jackalope-napping ring, things start looking up again. After all, if you need a math problem solved, you call a nerd. But if you need a villainous ring of horned-bunnynappers broken up, you call Danny Dragonbreath. The sixth book in this laugh-until-smoke-comes-out-of- your-nose series is perfect for Wimpy Kid fans everywhere.
Dragonbreath #7: When Fairies Go Bad NOT your little sister's glittery fairy story! Everyone knows rule #1 in the dragon world: Never, ever mess with a dragon's mama. So when Danny Dragonbreath's mom gets kidnapped by fairies, Danny, his best friend Wendell, and know-it-all Christiana hop the first bus to the Faerie realm to show those fairies who's boss. But these are not the sparkly Tinkerbell kind of fairies. These guys play dirty, and escaping fairyland with Danny's mom is no easy task, even for a sort-of-fire-breathing dragon. The seventh book in this laugh-until-smoke-comes-out-of-your-nose series is perfect for Wimpy Kid and Dork Diary fans everywhere.
Dragonbreath #8: Nightmare of the Iguana Danny Dragonbreath has seen a lot of weird things, but nothing quite like the inside of his best friend Wendell's brain. Wendell has been having terrible nightmares, and Danny and Wendell's totally-not-girlfriend Suki agree to venture into the iguana's mind to get rid of the thing causing the dreams–before Wendell goes permanently insane. There's more scary stuff in Wendell's strange and nerdy subconscious than Danny bargained for, and getting out of there is no easy feat, even for a ninja girl and an almost-fire-breathing dragon. The eighth book in the smoking hot Dragonbreath series for fans of Diary of a Wimpy Kid and Big Nate will make you laugh until smoke comes out your nose!
Ursula's Other Stories
Nurk: The Strange, Surprising Adventures of a (Somewhat) Brave Shrew Nurk is a quiet homebody of a shrew. But when a mysterious plea for help arrives in the mail, he invokes the spirit of his fearless warrior-shrew grandmother, Surka, and sets off to find the sender. It seems the prince of the dragonflies has been kidnapped, and Nurk is his last hope for rescue. Such a mission would be daunting for even the biggest, baddest, and bravest of shrews, and Nurk is neither big nor bad, and only a little brave. But he does his very best–and hopes his grandmother would be proud. Nurk is a warm, wonderful, and hilarious illustrated adventure about courage, family legacies, and friendships of a most unusual nature.
Black Dogs Part One: The House of Diamond Black Dogs: The House of Diamond is the first of two volumes chronicling the adventures of young Lyra, sole survivor of the massacre of her family's estate. Along with a wandering dog-soldier, she is swept up on a mission for the elven nation of Anu'tintavel in its war against a powerful sorcerer. With the help of a pair of female elves, a scout and a warrior, the frightened, bookish girl discovers new talents and confidence that make her a key player in the elves' conflict.
Black Dogs Part Two: The Mountain of Iron Black Dogs: The Mountain of Iron is the second of two volumes chronicling the adventures of young Lyra, sole survivor of the massacre of her family's estate. After learning in the first volume that things at the House of Diamond are not what they seemed, Lyra and her companions set out to Anu'tintavel to pass the news on to the elves. They are joined by Spite, a Ferran; Gunnar, a Slothan; and Kuroinu, a woman with an unusual past from the Tchang empire. After a long journey, they arrive at Anu'tintavel to find the battle with Vade already in full swing. Lyra has come a long way since the beginning of her journey, and the talents she has developed come in handy in many surprising ways.
It Made Sense at the Time: Selected Sketches Artistic Visions is a new series of full-size perfect-bound publications focusing on the sketches and illustrations of well-known artists. Going beyond a collection of drawings, each volume attempts to impart a sense of the artist's philosophy, tips, and techniques through personal interviews and commentary.