A birding adventure at the Cambridge Waterfront of the Choptank River on the eastern shore of Maryland to see the wintering ducks.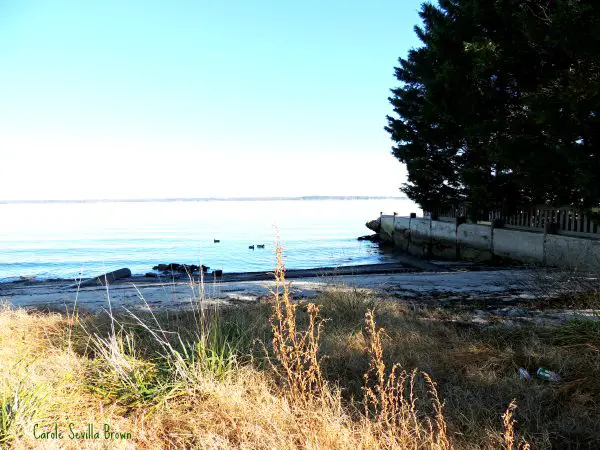 Cambridge Waterfront
You can tell a lot about the health of a river, lake, or ocean by the presence or absence of birds and other wildlife. If the river is healthy, you'll see lots of ducks feeding there. Eagles, Osprey, and other birds of prey will fish there. And lots of other wildlife will make a home there, becoming part of the web of life of that body of water.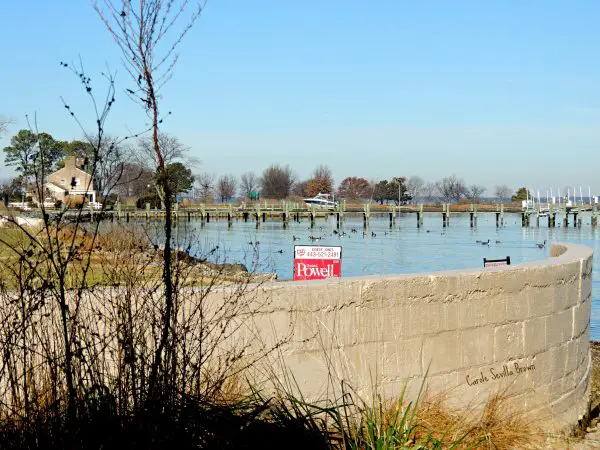 Cambridge Waterfront View
I learned quite a bit about river health when I was in grad school and had the pleasure of participating in a 25 year study of the health of the Maurice River in New Jersey with biologist Clay Sutton, who has spent every winter for the past 25 years counting each species of bird to be found at specific locations along the river each week.
Every winter I have several must-visit birding spots to observe wintering ducks and geese. I go to the Barnegat Lighthouse jetty in New Jersey because the beautiful Harlequin Duck is one of my favorites. I'll visit either (or both) Bombay Hook National Wildlife Refuge near Smyrna, DE or Edwin B. Forsythe National Wildlife Refuge near Brigantine, NJ to see flocks of several thousand Snow Geese. And if I'm really lucky, I'll get to spot a Snowy Owl as well.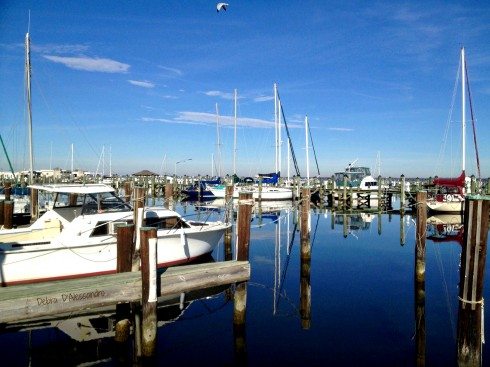 Photo © Debra D'Alessandro
And I'll make the trek to the waterfront in Cambridge, MD to observe the huge flocks of ducks that spend the winter here along the Choptank River.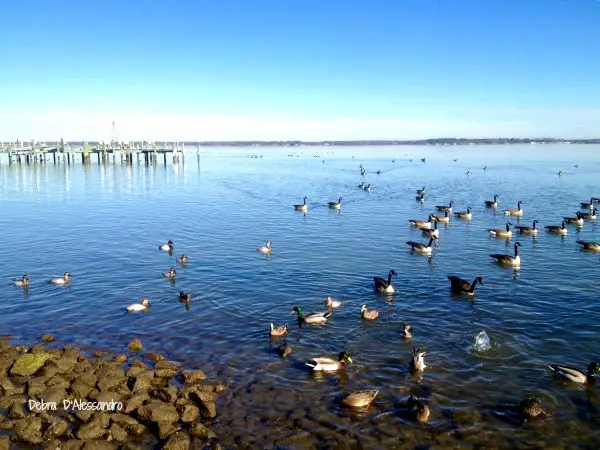 Photo © Debra D'Alessandro
We were surprised when we arrived this year that there were so many fewer ducks than we had observed on our trip last winter. But several factors may account for this. The first is that last winter was brutally cold, with temps below freezing for weeks at a time. So any open water in the northeast was frozen over, pushing the ducks further south.
This winter has been extremely mild in comparison. We've only had 2 separate days with below freezing temperatures. In fact, it was 64 degrees here on Christmas day! Highly unusual weather patterns for us here in southeastern Pennsylvania.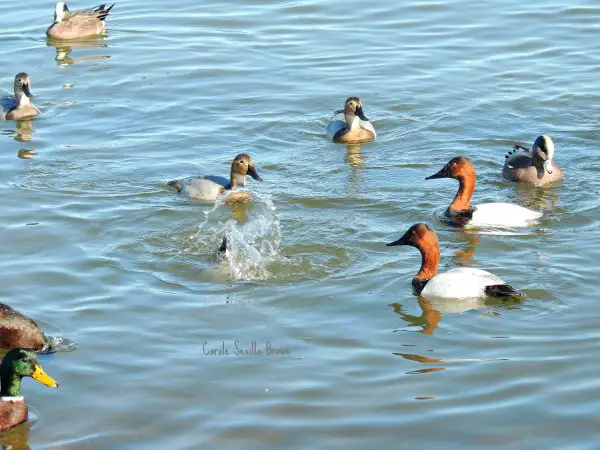 Because of these much milder temperatures, many water bodies in the northeast US haven't frozen over yet, allowing the ducks to winter much further north. This allows them to get a head start on their spring migration journey to the far north for breeding season.
But despite the fact that there was only several hundred ducks this year as opposed to several thousand last year, we had a fabulous day enjoying the sunshine on our faces and a very mild 55 degree day.
American Wigeon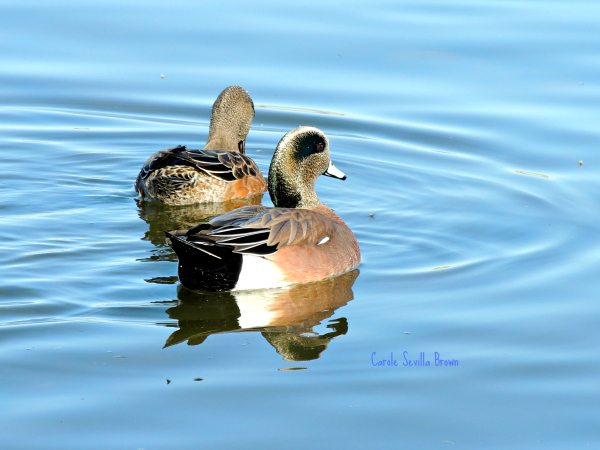 American Wigeon pair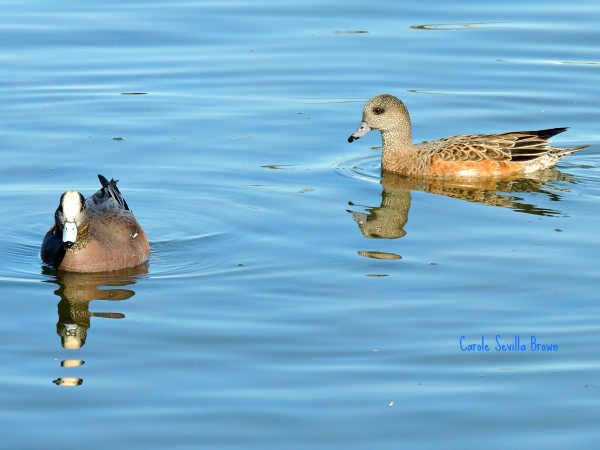 American Wigeon Female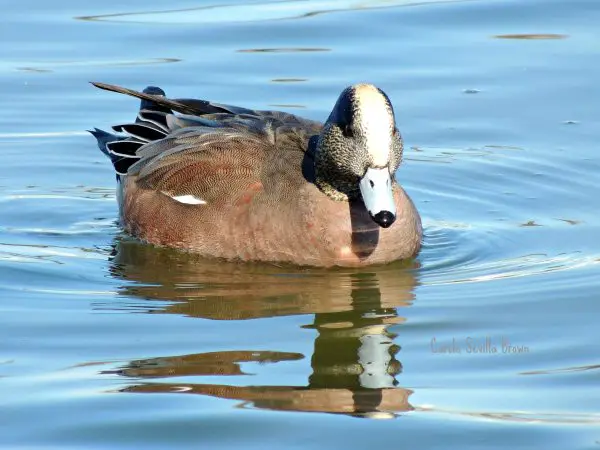 American Wigeon Male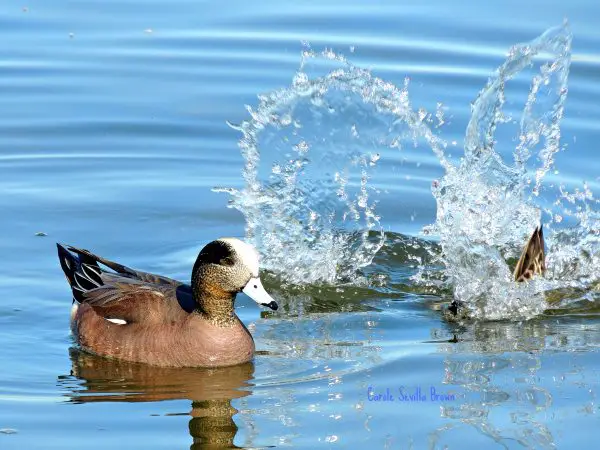 Wigeon diving for food
Lesser Scaup,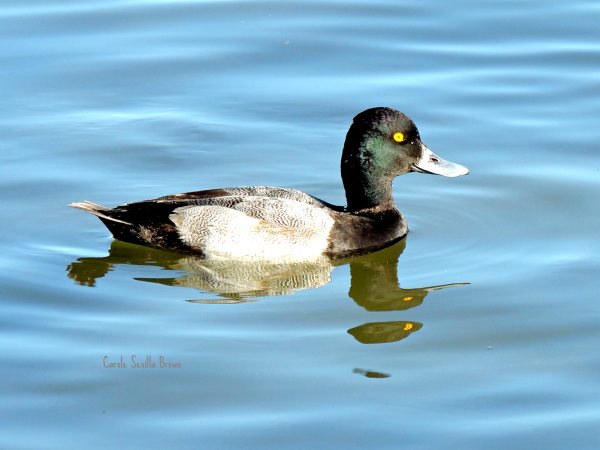 Lesser Scaup Male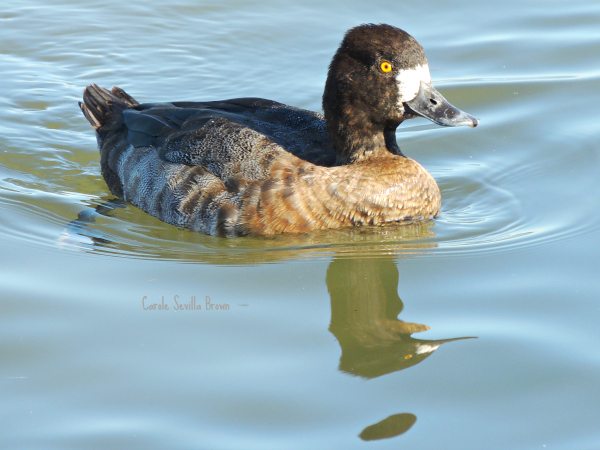 Lesser Scaup Female
Canvasback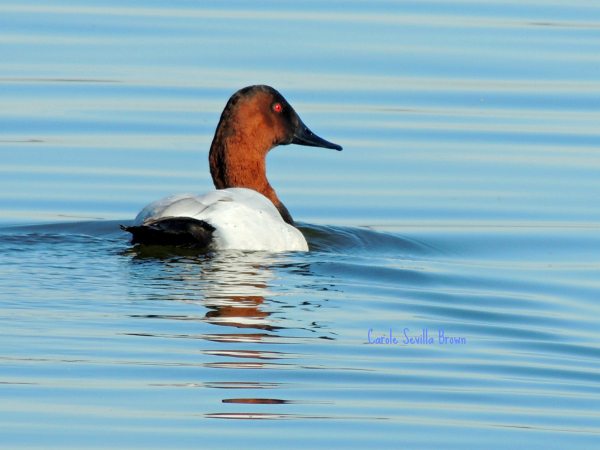 Canvasback Male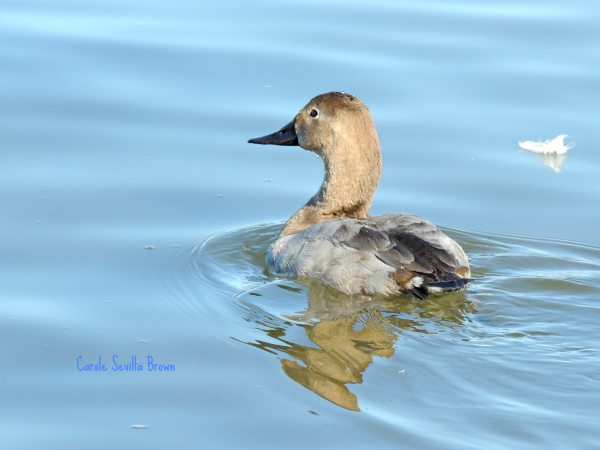 Canvasback Female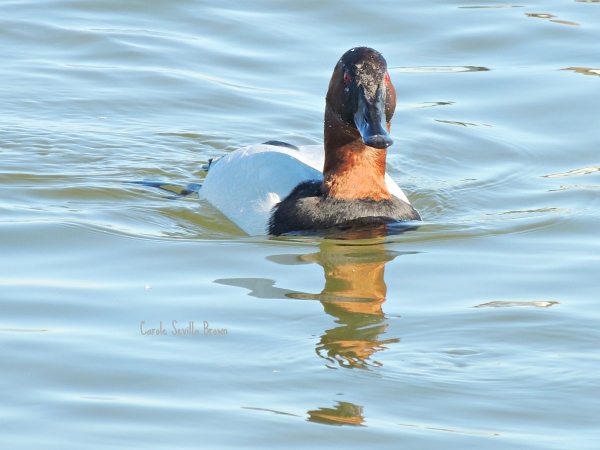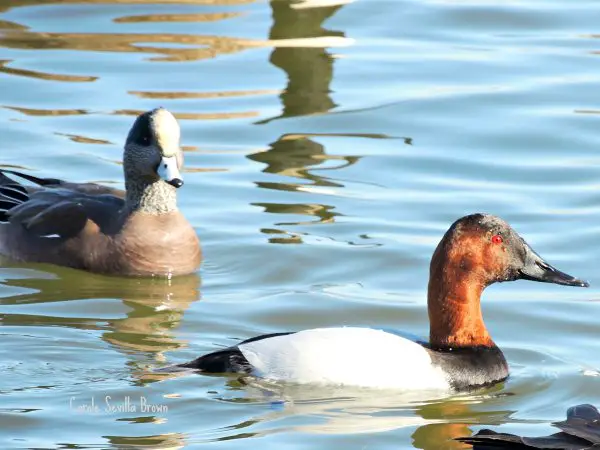 Canvasback and Wigeon
Mallard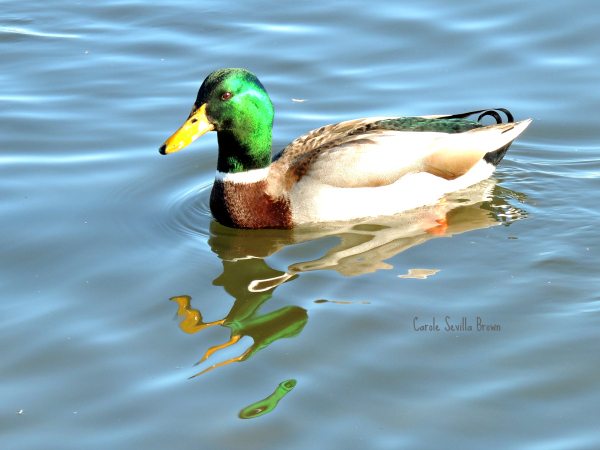 Mallard Male
Mallard Female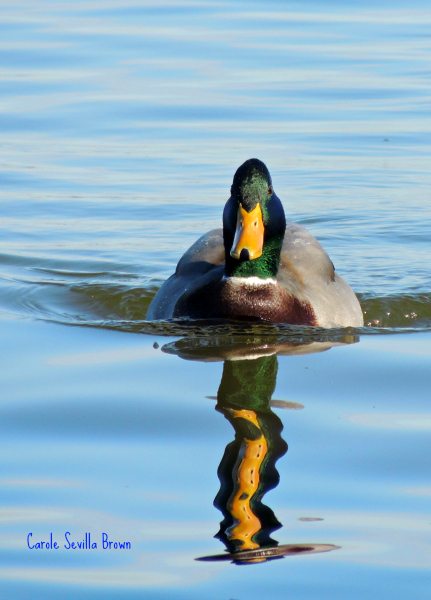 Are you lookin' at me?
Wildlife gardeners can have a very positive impact on river health by not using pesticides, herbicides, and other toxic fertilizers which run off from our gardens every time it rains and into our waterways.
So make sure you are making healthy choices in your Ecosystem Garden to protect our rivers, lakes, and oceans and the birds and other wildlife who make their home there!
Upon leaving the ducks at Cambridge waterfront, we headed to Blackwater National Wildlife Refuge to see the flocks of Snow Geese, and were very blessed to get to observe quite a few Bald Eagles up close.
Ecosystem Gardening
Average rating:
0 reviews