Earlier this week I was in Albuquerque, NM to speak at the BeeSWeek 2013: Scientific and Community Panel. When I travel to speak at conferences, I love to build in extra time so that I can see the birds and maybe some wildlife gardens in every new place I visit.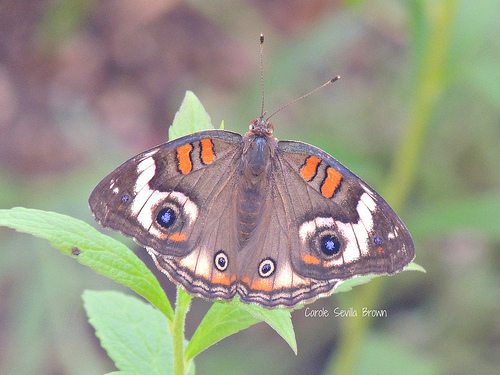 Common Buckeye
While there I got to visit the Rio Grande Nature Center, which has a delightful native plant demonstration garden.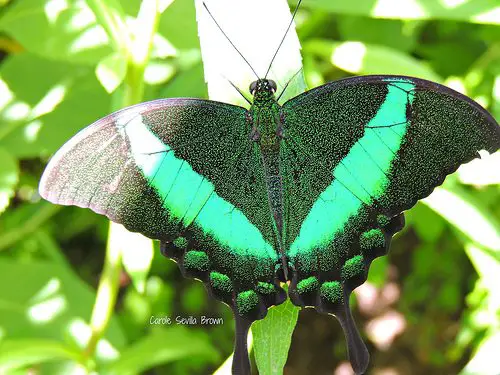 Emerald Swallowtail, se asia
And I also had the extreme pleasure of meeting an online friend in person. I've known Linda Rockwell for over 5 years now, and she took me birding to Sandia Crest.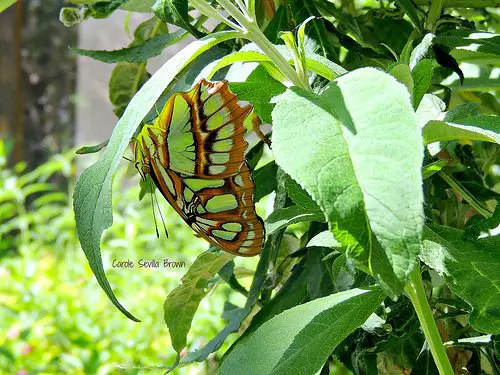 Malachite Butterfly, from Mexico and Central America
Very early that morning I visited Tingley Beach, a beautiful park along the Rio Grande, and then I headed to the Albuquerque Botanic Garden in time for its 9am opening because I was hoping to see some of New Mexico's beautiful native plants on display.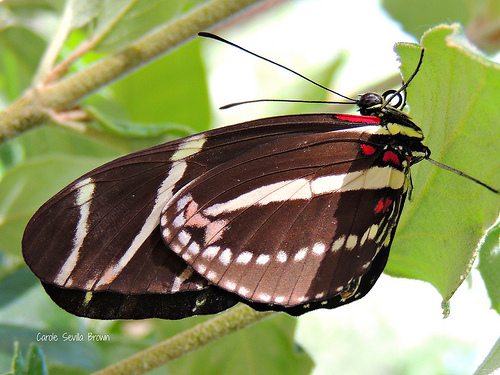 Zebra Longwing, check out that curled up tongue!
Sadly, the Albuquerque Botanic Garden is a plant zoo, which places much more emphasis on exotic plants than highlighting the plants that are representative of this high desert ecosystem.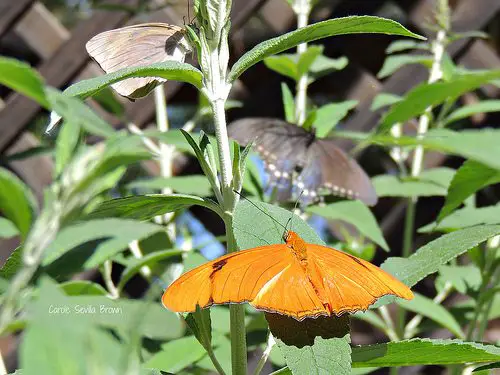 Julia Helconian and Swallowtails
So I headed over to the Albuquerque Botanic Garden Butterfly House because it's often difficult to get good photos of butterflies, and a butterfly house is a great place to learn about butterflies from around the world and get to observe them up close.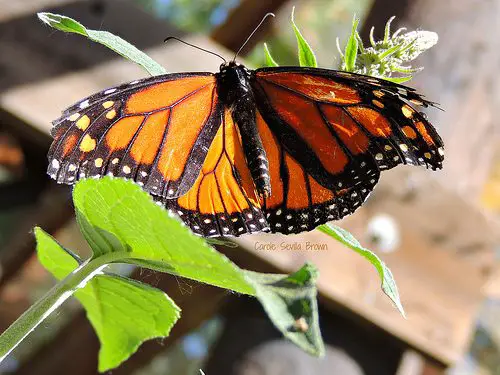 Monarch Butterfly
The Butterfly House at Albuquerque Botanic Garden has a wide assortment of native butterflies, including Monarchs, Black Swallowtails, Painted Ladies, Commas, Buckeyes, and many others.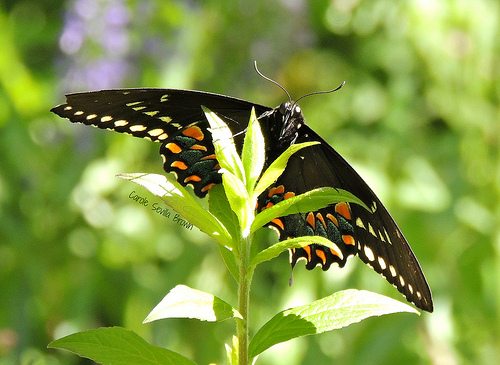 Black Swallowtail
They also have quite an assortment of exotic butterflies from around the world, including the stunning Blue Morpho and Malachite Butterfly from Central America, the Green Emerald and Golden Birdwing from southeast Asia, and the giant Atlas Moth from Malaysia.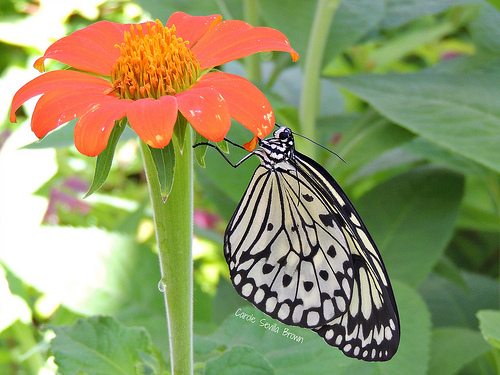 Tree Nymph, from India
Many volunteers are on hand to answer questions and provide education to the many children (of all ages) who flock to this display. Their wealth of knowledge about the butterflies in their care was truly impressive.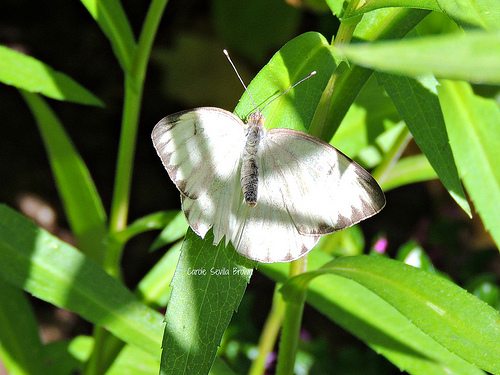 Great Southern White
So if you're in Albuquerque, especially if you have kids, I highly recommend you take the time to visit the Butterfly House at the Albuquerque Botanic Garden. The price of admission also include admission to the aquarium, and you can also get a combo ticket that will get you into the Albuquerque Zoo as well.
Ecosystem Gardening
Average rating:
0 reviews