Mount Cuba Center is dedicated to the preservation of native plants of the Piedmont, and is a fantastic place to observe many different native plants in natural settings, some woodland, some meadow, and some pond-side.
Mount Cuba Center is a 600 acre preserve located in the beautiful rolling hills of Hockessin, DE, not too far south of the Pennsylvania border.
I recently attended the annual Wildflower Celebration at Mount Cuba Center–a pure delight for the senses! I enjoyed many different species of Trillium flourishing along the woodland paths, native bleeding hearts, anemone, Jack-in-the Pulpit, Virginia Bluebells, and so many other spring ephemeral wildflowers in this beautiful setting.
Here's a gallery of these beautiful native plants for your enjoyment
Trilliums are my favorite spring ephemeral wildflower, and Mount Cuba's woodland paths are filled with several different varieties.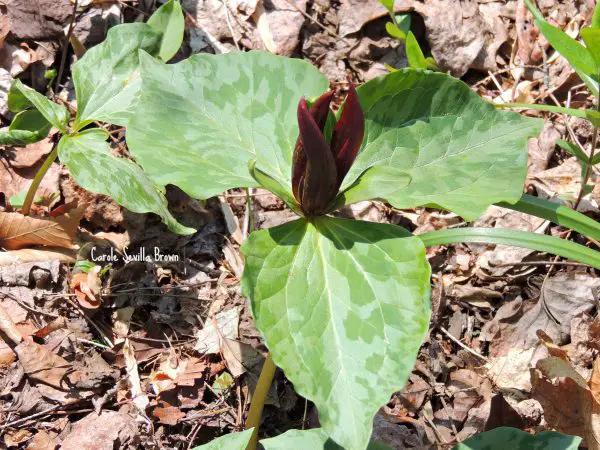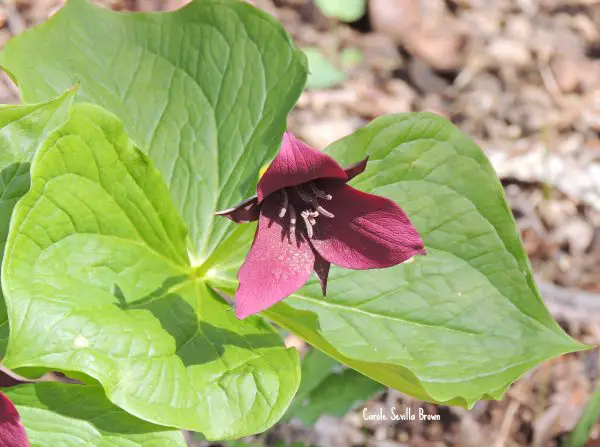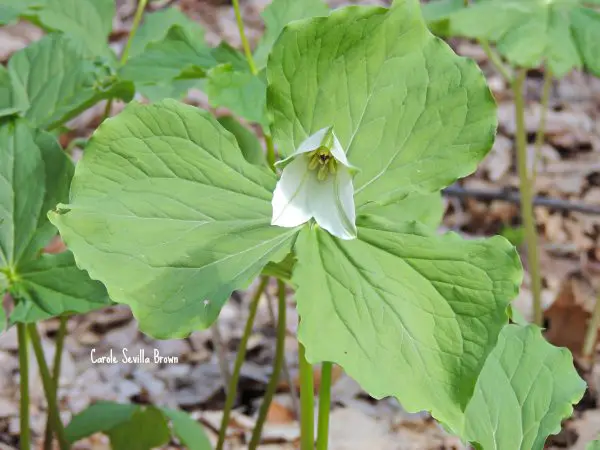 Native Bleeding Hearts and other Dicentra species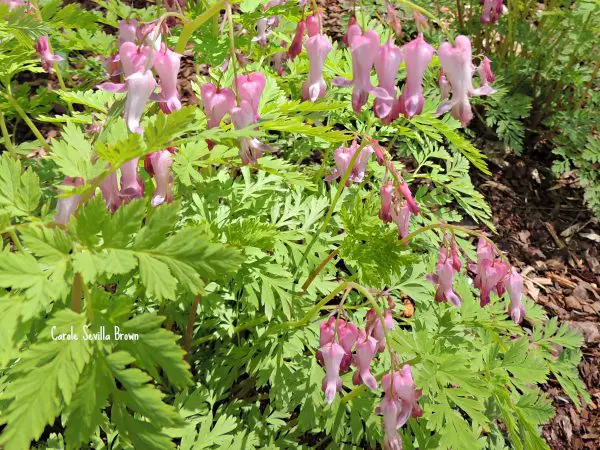 >
Mayapple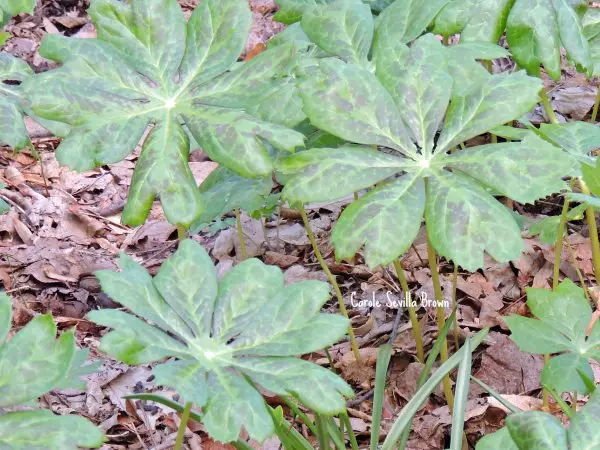 Mount Cuba Center has several large wildlife ponds, which are are cared for by a dedicated Pond Garden Horticulturist, Marcie Weigelt, who graciously spent part of her afternoon describing the pond plantings and her dedication to honoring Mrs. Copeland's vision.
The Mount Cuba Center is a non-profit botanical garden and nature preserve located in the rolling hills of northern Delaware. Founded in the 1980s, the center is dedicated to promoting the conservation and understanding of native plants and the ecosystems they support.
The center features over 600 acres of gardens, meadows, forests, and wetlands, showcasing the beauty and diversity of the region's native flora and fauna. Visitors can explore the gardens and trails and see a wide range of native plants, from delicate wildflowers to towering trees, in their natural habitats.
In addition to its beautiful gardens, the Mount Cuba Center is also a leading institution in the field of native plant conservation and restoration. The center conducts scientific research, provides educational programs and workshops, and works with local organizations and government agencies to promote the conservation and restoration of native habitats.
Whether you're a gardener, nature lover, or simply looking to connect with the beauty of the natural world, the Mount Cuba Center is a must-visit destination. With its stunning gardens, rich history, and commitment to conservation, it offers a unique and inspiring experience for visitors of all ages.
Mt. Cuba Center's mission is to foster an appreciation for plants of the Appalachian Piedmont through garden display, education, and research.
Mt. Cuba Center is the former home and family estate of Mr. and Mrs. Lammot du Pont Copeland. In 1935, the Copelands built a stately Colonial Revival manor house near the village of Mt. Cuba, near Wilmington, Delaware. The Copelands were prominent members of the community. Mr. Copeland served as President and Chairman of the Du Pont Company, while Mrs. Copeland was a leader in many community and cultural organizations.

Mr. and Mrs. Copeland both shared an interest and enthusiasm for plants and gardening. Shortly after completing their house, they embarked on a mission to design and develop a series of garden spaces on their estate.

Today, the Copelands' legacy lives on, elegantly portrayed in the formal gardens, woodland landscapes, pastures, and fields that are now a part of Mt. Cuba Center. Their estate is a treasure of beauty and inspiration as well as a message of steadfast commitment to ecologically sound gardening practices, and responsible land stewardship. ~From Mount Cuba Center About Page
One of the best things about visiting Mount Cuba Center is the many knowledgeable volunteer docents who are eager to share their wisdom with every visitor.
Mount Cuba Center has recently added an Ecological Gardening Certificate Program, which you can learn more about as well as other native plant certificate programs around the country.
Check out the Mount Cuba Center website to learn more, and also give a "like" to the Mount Cuba Center Facebook page.
I've attended several workshops at Mount Cuba Center in the past, including a delightful Bluebird Workshop led by my friend Katherine Patterson.
Average rating:
1 reviews
May 4, 2022
My. Cuba she not be missed. Great articles from Ecos
Mount Cuba is a beautiful series of gardens. It is good to see complete emphasis on native plants by a website.