It's a great time of year to observe both wintering ducks and early spring migrant birds at a local national wildlife refuge, like John Heinz NWR in Philadelphia.
Last weekend I took a roadtrip to Oakley Terrace in Cambridge, MD to see huge flocks of wintering ducks: Canvasback, Lesser Scaup, American Wigeon, Surf Scoter and much more. Soon these ducks will be traveling to the far north for the breeding season.
Then we traveled just a few minutes south to Blackwater National Wildlife Refuge where I got to observe large flocks of Snow Geese, more wintering ducks, and got to see a dramatic standoff between a Bald Eagle and six Turkey Vultures as the Eagle stole their carrion lunch.
While there I also saw my first Osprey, Bluebird, Red-winged Blackbird, and Tree Swallow of the spring season.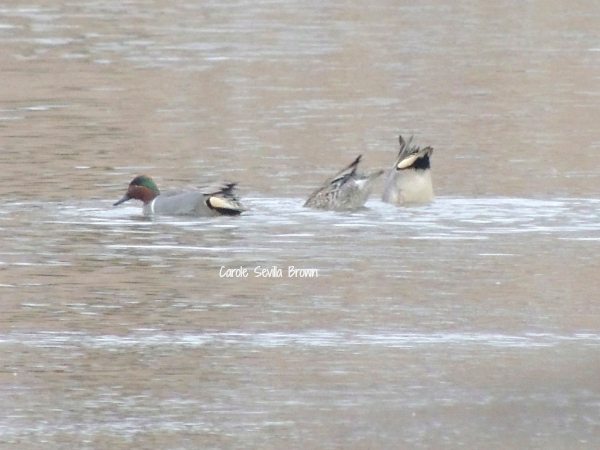 This weekend I repeated the experience by birding at John Heinz National Wildlife Refuge. Wintering ducks included: Green-winged Teal, Northern Pintail, Ring-necked Duck, and Gadwall.
While newly arrived spring migrant birds were: Osprey, Tree Swallow, Northern Rough-winged Swallow, Pine Warbler, Red-winged Blackbird, and a nesting Great Horned Owl.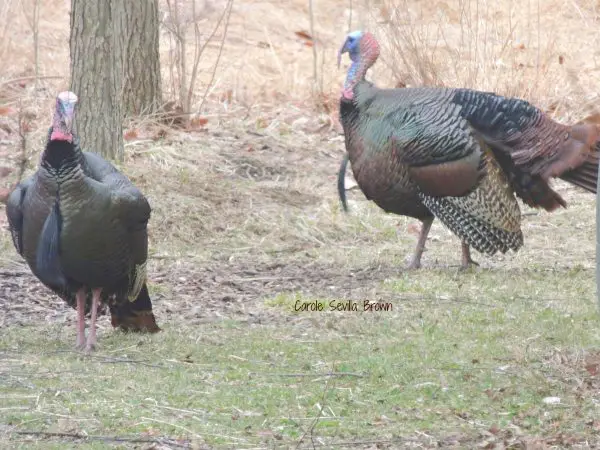 Early spring is an amazing time for birding, as new bird migrants can arrive every day while the wintering ducks linger until its time to move north.
This overlap of seasons is one of the most exciting reasons to visit your local national wildlife refuge to see the new arrivals of early spring migrant birds, as well as to bid farewell to overwintering ducks.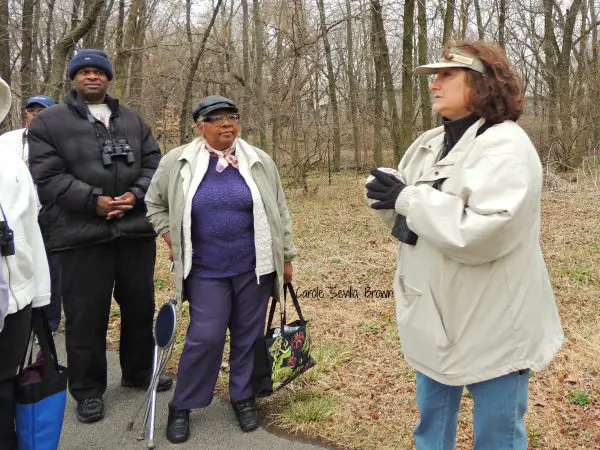 It was a gray chilly and rainy day when we arrived at John Heinz National Wildlife Refuge for one of the many scheduled bird walks that are led by passionate birding volunteers. The walk that morning was led by Lynn Roman, and surprisingly (because of the rainy chilly weather) about 30 people had gathered to participate in this bird walk.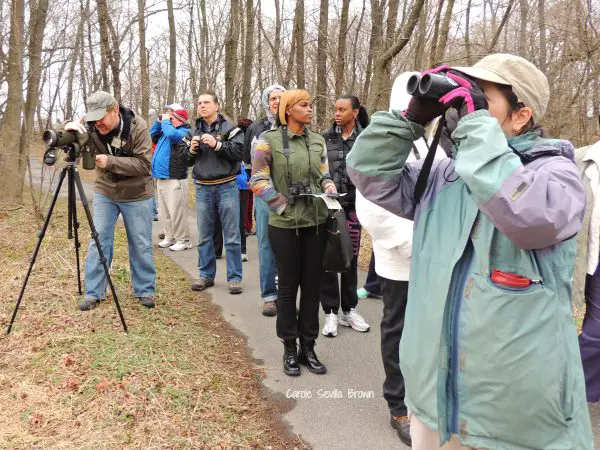 There were many new birders, an Urban Ecology class from Rosemont College with Dr. Bob, some more experienced birders, and also 3 other John Heinz NWR volunteer bird guides.
It's difficult to lead a group of such diverse birding ability, but Lynn Roman handled this with ease, describing the various birds we were seeing, talking about the habitat needs of each one, and helping every birder to locate each bird.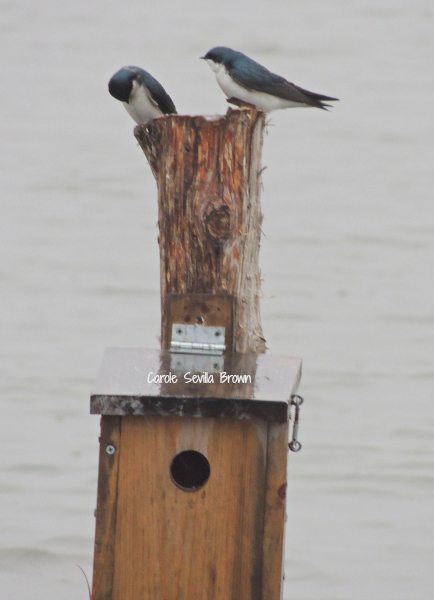 Now I have to admit, when I awoke that morning and it was raining and so chilly, I really didn't want to get out of my warm bed to go out in the rain. But I'm so happy that I managed to drag my butt out of the cozy covers because we saw so many beautiful birds.
And the icing on the cake just had to be this Great Horned Owl perched on its nest!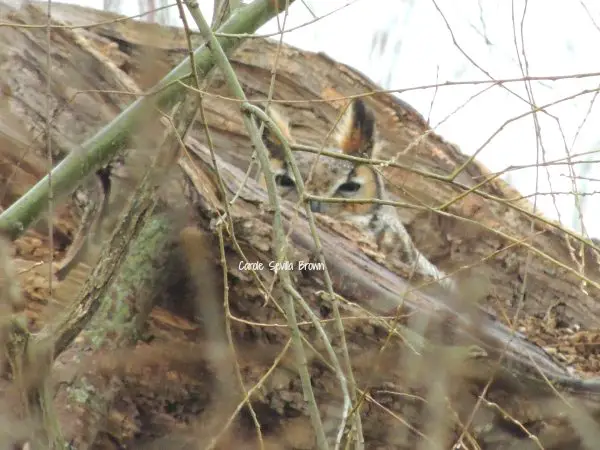 Any day that includes spotting an owl is an excellent birding day in my book.
Learn more about John Heinz National Wildlife Refuge:
Ecosystem Gardening
Average rating:
0 reviews