Hundreds of thousands of Monarch butterflies migrate through Cape May, NJ every year, and thousands of people come from around the world to see them. This spectacle is an amazing phenomenon, but also one which raises a lot of questions.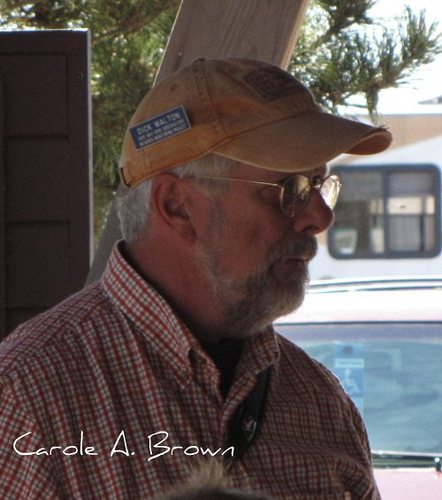 Monarch Monitoring Project, Richard K. Walton

How many Monarchs that pass through Cape May actually make it to their wintering grounds in Michoacan Mexico in the Trans Volcanic Mountains?
How many miles do they travel each day?
What is the migratory pathway that they travel?
Do all Monarch Butterflies use the same pathway?
These and other questions led to the founding of the Monarch Monitoring Project in 1991 with Richard K. Walton (Director), Louise Zemaitis (Coordinator), and Lincoln Brower (Co-Researcher and Scientific Advisor).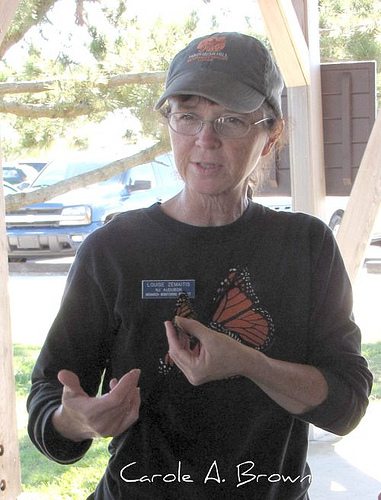 Monarch Monitoring Project, Louise Zemaitis

Much is still unknown about the phenomenon that is Monarch Butterfly migration. And there are many conservation concerns that could put this phenomenon in danger.
Weighing just 1/2 gram, Monarch Butterflies make an incredible journey of more than 2000 miles from Canada and points south to their wintering homes in the mountains of central Mexico. And many of them do not make it.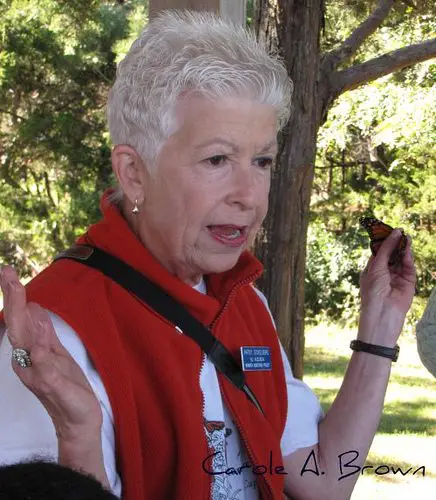 Monarch Monitoring Project, Patsy Eickelberg

Your wildlife garden is crucial in helping Monarch Butterflies successfully complete this amazing journey. Create a Monarch Waystation full of milkweed because Monarchs can only lay their eggs on this plant, plus adult butterflies will nectar at the flowers to fuel their journey.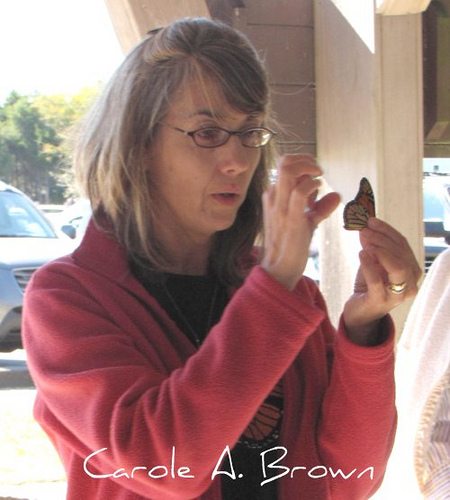 Monarch Monitoring Project, Paige Cunningham

On all parts of their journey they are threatened by environmental changes caused by human action: habitat loss, pesticide use, genetically modified corn crops, and illegal logging at their wintering roosts. Some years have seen harsh weather conditions at the wintering sites that caused the Monarch population numbers to plummet.

Monarch Monitoring Project, Mark Garland

It was for these reasons that the Monarch Monitoring Project was begun. Researchers in Cape May are working to monitor the numbers of passing Monarchs and to learn how various environmental conditions impact these numbers.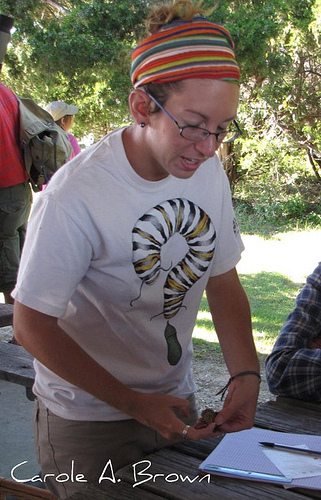 Monarch Monitoring Project, Jen Howard

Three times each day from September 1 through October 31 a standardized census is taken to count the Monarchs and make note of temperature, wind speed, and other climatic conditions.
In addition (from their website):
Thousands of monarch butterflies are tagged each year in Cape May. The tags are small bits of coded adhesive paper placed on the leading edge of a monarch's wing. The tags don't change the way the monarchs behave or fly. Dozens of monarchs tagged in Cape May have been found in Mexico. Additionally, tagged monarchs are sometimes caught again at areas to our south, providing valuable data about the speed and routes of the migration. One monarch tagged at Cape May was found the next day at Fisherman Island, in the mouth of the Chesapeake Bay in Virginia – about 140 miles from Cape May!
I was thrilled to be in Cape May this past weekend and to observe several of the daily tagging demonstrations. In mid-afternoon a large crowd gathers in the pavilion below the hawk watch platform and a hush falls over the crowd as 6 volunteers enter to explain the incredible journey undertaken by the Monarchs each fall, the work of the Monarch Monitoring Project, and to demonstrate the tagging process.
The excitement is palpable as children (of all ages, adults become as excited as the younger folks) are allowed to release the tagged Monarchs to continue on their journey with expressions of "Adios, amigo!"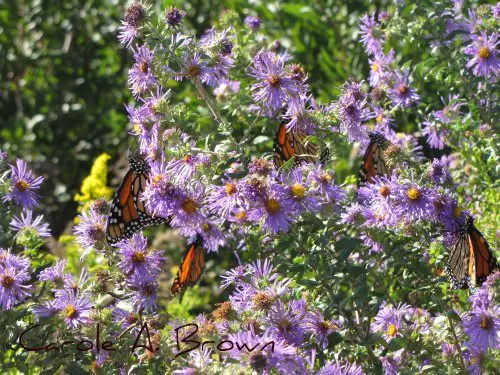 Monarch Butterflies congregate on New England Aster

The Monarch Monitoring Project is carried out each year by mostly volunteer efforts, although a small salary is paid to the coordinator and an even smaller stipend is paid to a seasonal biologist who completes the daily censuses and assists with the tagging project. And the truth is that this project is supported by donations from generous folks like you.
You can "Adopt a Monarch" by making a donation to the project, You'll receive a certificate with the tagging details of the monarch you adopt. If that monarch is found again, either in Mexico or at some spot along the way, you'll receive another certificate that chronicles the journey of your special butterfly.
You can adopt a monarch in your name, in the name of a friend or relative, in honor of a special occasion, or for a school class or club. All contributions will be used solely to support the monarch monitoring project.
Please take a moment to check out the Monarch Monitoring Project and adopt your Monarch now. It's a great program and really needs your help.
Average rating:
1 reviews
Aug 22, 2018
"The Caterpillars Do Not Just Eat Milkweed "!
"Have raised Monarchs for Years".

No Milkweed Here in the City"!

Have Three Caterpillars That were on what my Dad Called...Strangler Vines.

Comments??!