You can create welcoming habitat for wildlife no matter how small your garden.
Live in the city and only have a balcony? No problem
Live in a condo and only have a front walkway or a small back porch? No problem there either
You can create wildlife habitat in a window box. You can welcome butterflies with a few garden pots on your balcony. You can attract Hummingbirds in even the tiniest of garden spaces.
How, you ask?
Container Gardens for Wildlife!
I've gathered the best container garden for wildlife resources from around the web to help you get started.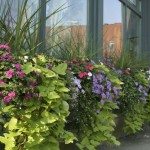 Habitat Containers
If you enjoy watching wildlife, hopefully you have a little seating area tucked somewhere into your garden where you can sit, relax and watch the visitors to your backyard habitat. Even if your outdoor space is small, you can still bring the birds and butterflies up close by including habitat containers on your patio and and near to your living spaces. Habitat containers are just a fancy name for any outdoor container with plants because really, any outdoor potted plants can provide some basic resources for wildlife, including shade, shelter, food and nesting sites for tiny beneficial insects, birds and even insect-gobbling amphibians such as toads…. ~ Ellen Sousa at Beautiful Wildlife Garden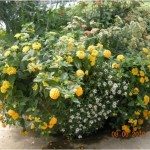 Habitat Planters – A Recipe for Attracting Beneficial Insects
Do annuals have a place in a wildlife garden? Absolutely. Annuals attract beneficial insects and many annuals are an important source of nectar for bees, butterflies and hummingbirds. And let's face it, no matter how many native trees, shrubs and perennials you have in your garden or even if you have a well-designed habitat garden, there are going to be gaps in your sequence of flowering and times when you want some extra color in your garden. Annuals are the perfect way to fill the gaps and, if chosen properly, attract more beneficial insects…. ~Debbie Roberts at Native Plants and Wildlife Gardens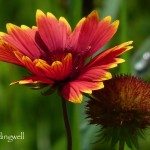 Native Plants in Containers
Yes, you can! Native plants grow in containers just as well as exotic plants do, we just aren't used to seeing them there. Patio and balcony owners, go ahead; fill those pots with natives instead of geraniums. You will benefit wildlife just like a yard owner, and enjoy a much more interesting show as well. I have been experimenting with natives in pots for several years, and this year I ran a trial on a second story balcony. I decided to try as many different natives as I could fit in my row of pots. Here is my short list of tips for pot-growing…. ~Suzanne Dingwell at Native Plants and Wildlife Gardens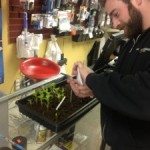 Reflections on my container garden
By the time late February rolls around in northeastern New York, the people here are noticeably cranky and socially awkward after 4 months of freezing rain and snow. The gardeners I know (and everyone else I know, really) long to be surrounded by the color green again instead of the color gray…. And a visit will inevitably drum up some inspiration for new container gardening projects in the near future. For example, seeing the turbid lettuce, cilantro, mustard greens and pepper seedlings growing at the store was nearly intoxicating. And I reflect on how we can provide for wildlife on a smaller scale than we usually think of…. ~Jesse Elwert Peters at Beautiful Wildlife Garden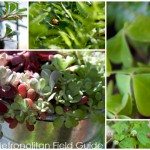 Native Plants and Balconies
Planning a garden on a balcony is often a challenging prospect, but using native plants can both help, and cause further frustration. Balconies are a very different environment from the places native plants usually grow. Balcony gardening is possible for nearly every size and shape they come in. It's possible to also attract great wildlife on balconies. I've had several species of lady beetles, other beetles, spiders, wasps, hoverflies and other interesting species of flies, bees and Humminbirds… ~Kelly Brenner at Native Plants and Wildlife Gardens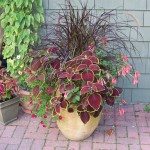 Habitat Containers for Hummingbirds
I'd like to showcase some hummingbird-attracting plants suitable for growing in pots and containers. You'll notice most of them have red tubular-shaped flowers, which are perfectly adapted to accommodate the long bill of a hummingbird. Note: These plants are all annuals in New England, or perennials hardy to warmer areas that can be brought into an unheated garage or porch to overwinter in cold climates…. ~Ellen Sousa at Beautiful Wildlife Garden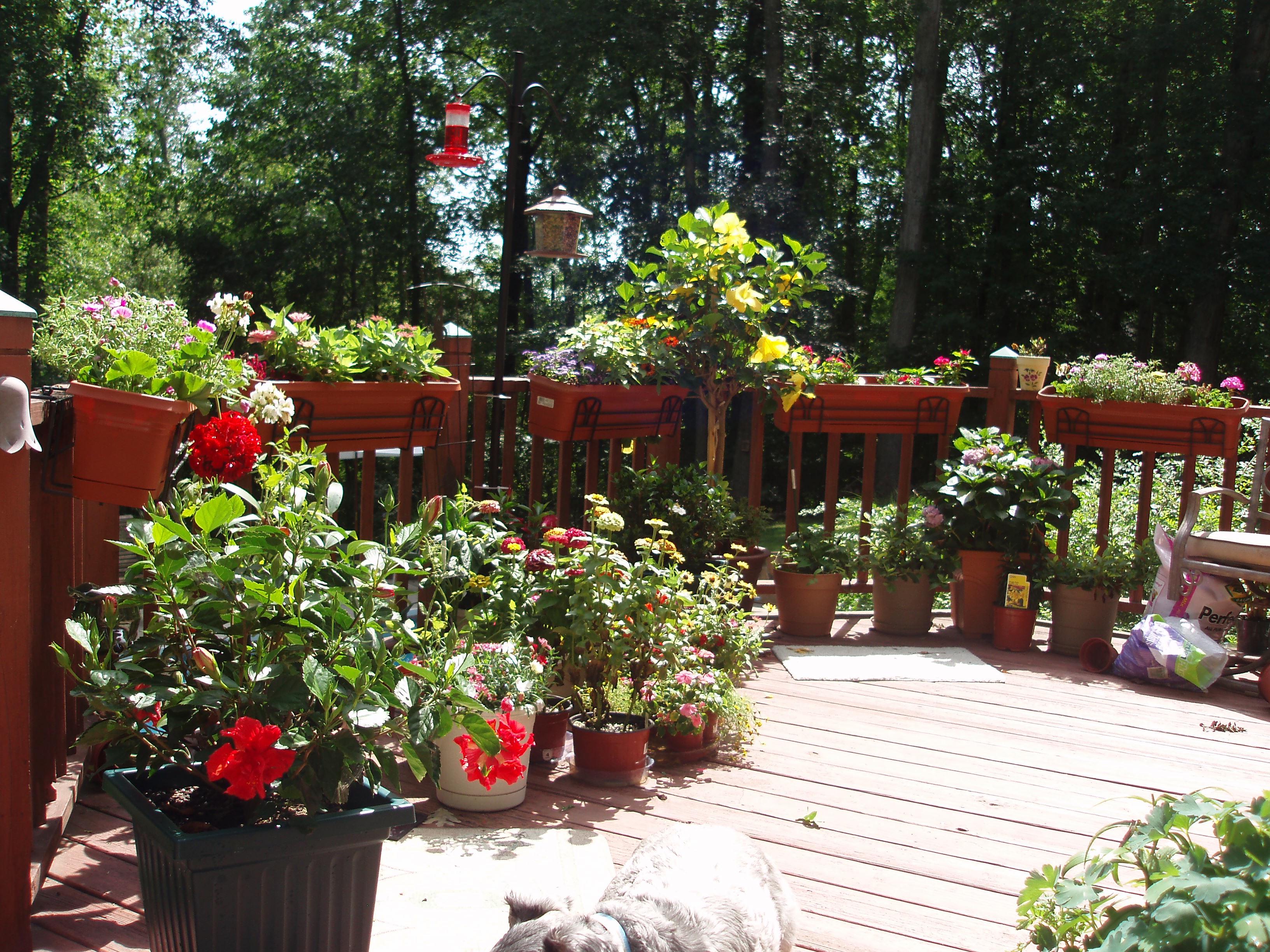 Make Your Deck Into a Wildlife Oasis: 3 Simple Steps
Do you live in an urban area or apartment complex? Is there a limit to how much green space there is at your home? No worries. With a little confidence and a few simple steps, you can make your own wildlife-friendly oasis a "mini-habitat" for wild creatures. It is always pleasantly surprising to see the wide range of birds, butterflies and other creatures who will find refuge, food and water on a properly equipped deck or patio. That is very good news for people who love wildlife, enjoy a little gardening and don't have much room for even a small backyard habitat. Here are three steps that will convert your deck or patio into an effective wildlife haven… ~Kevin Coyle at Wildlife Promise of the National Wildlife Federation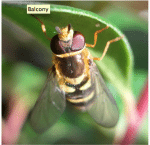 Summer Wildlife on the Balcony Garden
Gardening on a balcony is a constant challenge. Every year I learn more about what works and what doesn't for each plant species. Throughout much of the year I am moving the containers around and adapting the balcony for the changes in the season. However, despite the challenges of keeping the plants happy, wildlife is abundant on my small balcony. I have all the necessary elements for habitat; water in a shallow container with rocks for perching, shelter in the form of an insect hotel and clumping plants, food in the form of nectar and seeding plants, and a place to raise young, which was demonstrated by the lady beetles in the lettuce…. ~Kelly Brenner at the Metropolitan Field Guide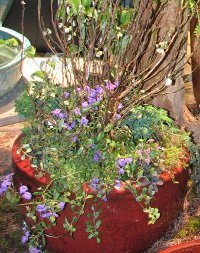 Tantalize Your Butterflies (or How to Make a Container Garden a Habitat)
Influenced by Tallamy's principles and offered the challenge to create a 5' x 5' container garden for the 2011 Boston Flower and Garden Show (one of ELA's outreach programs), I chose to design a container garden of native habitat plants that attract butterflies. The final design is an early-blooming woodland garden filled with native plants that host and attract butterflies along with other pollinators and birds… ~Nanette Masi at Ecological Landscaping Association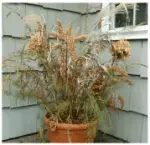 Containers for the Birds
As a wildlife habitat gardener, I know how important it is to leave as many seedheads and spent flowers standing in my garden in the winter for food and cover for birds and small mammals. But my garden has taken a beating over the past several weeks. I decided to use others in some containers for my patio that would add some visual interest for me but also provide some food for the birds. Admittedly, these are not my most beautiful containers designs but they do the trick…. ~Debbie Roberts at Garden of Possibilities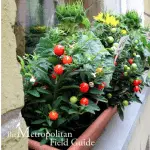 Window Box Gardens
My window box would naturally have to provide plants for some of my favorite wildlife species, pollinators. The brilliant thing about window boxes is that they can be placed essentially everywhere and that's exactly where you find them. I've seen beautiful boxes full of blooms in the heart of old town Tallinn and city centers all over Europe including Prague and Berlin. I've seen them in the iconic alps and in the middle of Seattle….
A Wildlife Habitat Garden, No Matter How Small
So remember, not matter how small your garden, whether a window box, a balcony, a patio, or a deck, you can create welcoming habitat by making a container garden for wildlife.
Are you gardening for wildlife in a small space using containers? I'd love to hear all about it. Please describe your wildlife garden containers by leaving a comment below.
Ecosystem Gardening
Average rating:
1 reviews
May 29, 2020
Thanks for the info
Thanks for sharing this info - are you able to include links to the pages you mention in your post?



Thanks,

Jillian