Want to see Harry Potter's Owl? There's a really good chance you can this winter.
Snowy Owls are having a significant irruption this winter, with sightings of these beautiful birds being reported all over the northeast, from as far south as Florida and across the midwest.
And seeing a Snowy Owl is one of the most fun winter birding activities for birders and non-birders alike!
So, Debra and I packed up an "adventure lunch" grabbed our binoculars, cameras, and spotting scope, loaded up the Plott Hounds, and set off to find a Snowy Owl.
We were using the eBird map of recent sightings of Snowy Owls, but you have to remember that birds are prone to flying from one place to another, so there's no guarantee that just because a Snowy Owl had been reported in a certain spot the day before that it would be there again today.
I had chosen several likely spots along the Jersey Shore, and we would have searched every one of them until we found a Snowy Owl because this was a life bird for Debra, so there was no way we wanted to miss out!
Our first stop on the list was the Edwin B. Forsythe National Wildlife Refuge in Brigantine, NJ, a wonderful birding spot where thousands of Snow Geese gather every winter, along with lots of different species of overwintering ducks. And there's a great view of the Atlantic City skyline across the bay.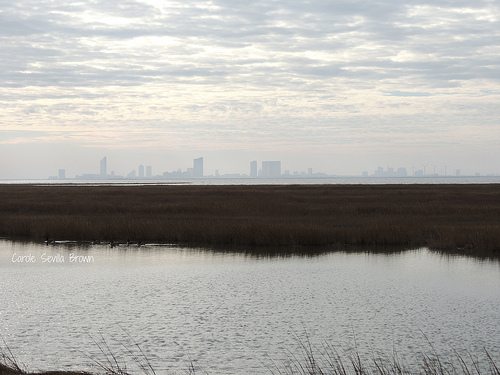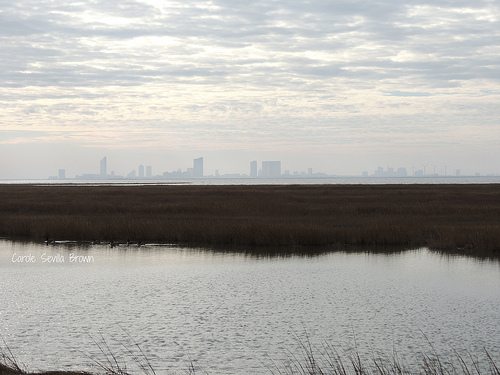 How to Find a Snowy Owl
To spot a Snowy Owl, what you need to do is look for a large white lump. This is not as easy as it sounds, and I've often been tricked by plastic grocery bags caught in tree limbs. It's also not so easy in a place where thousands of Snow Geese are hanging out!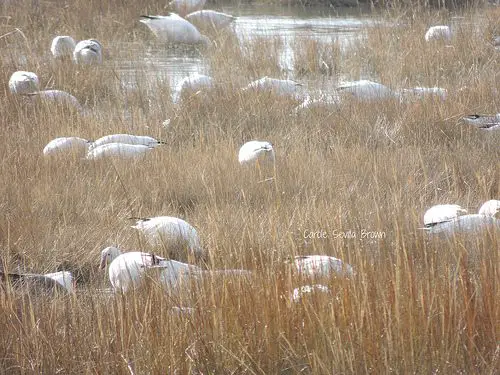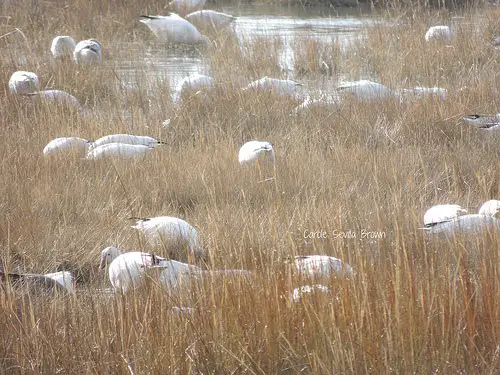 I'd estimate that 4 – 5,000 Snow Geese had gathered in large flocks that day, but we carefully scanned through each flock that day in case our Snowy Owl was lurking nearby.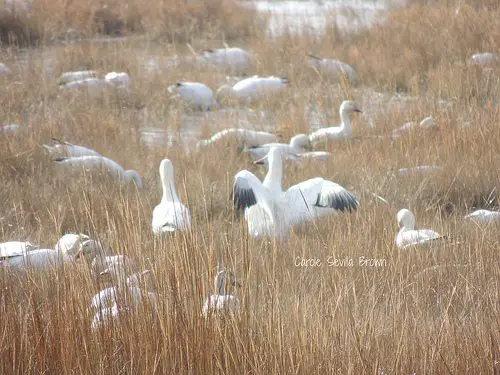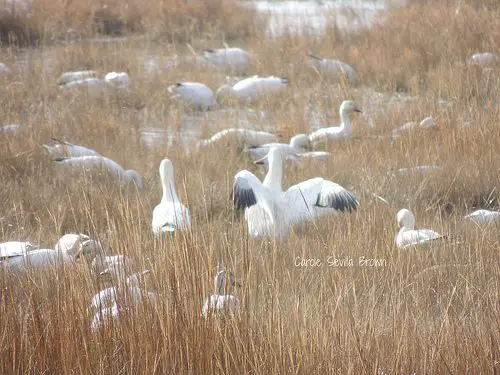 We scanned through the Snow Geese with great expectations, but didn't find a Snowy Owl hidden among them.
Stop and Watch the Ducks
Northern Pintail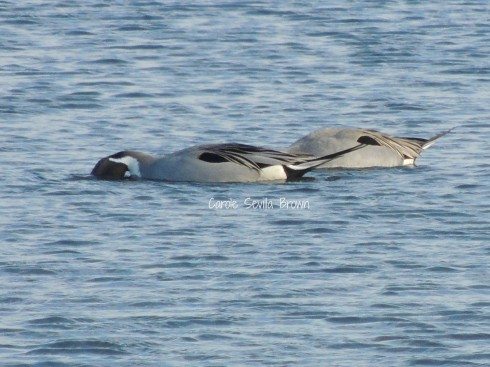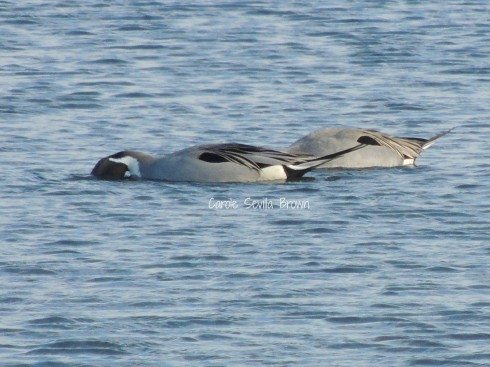 Northern Pintails Dabble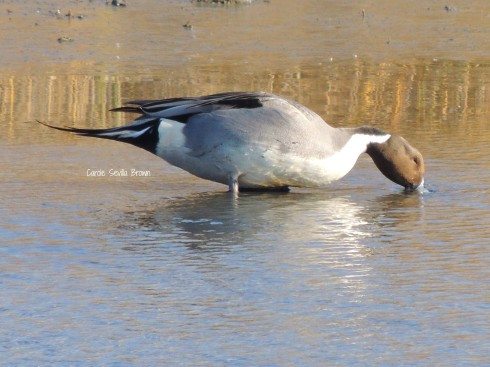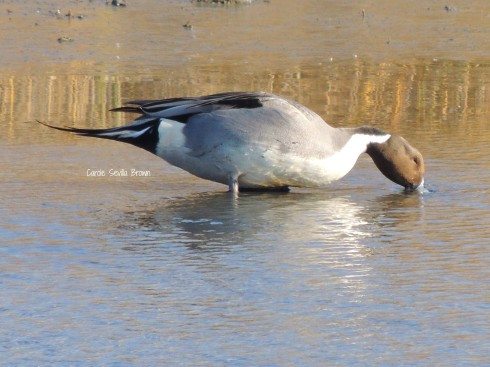 Northern Pintail feeding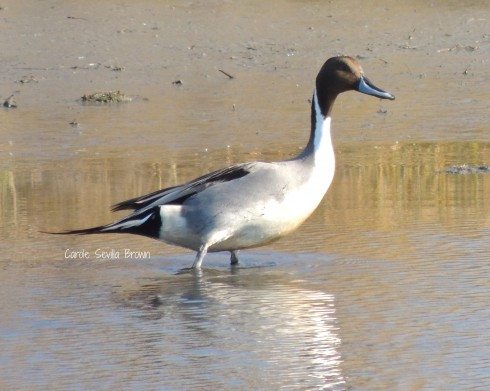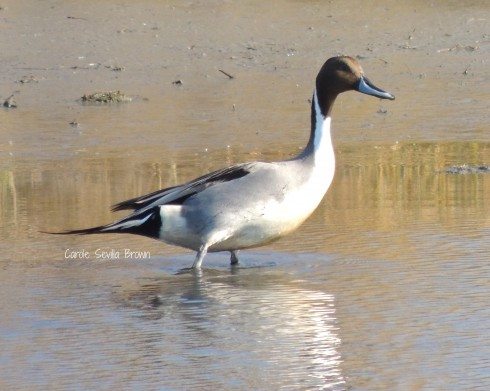 Northern Pintail
Northern Shoveler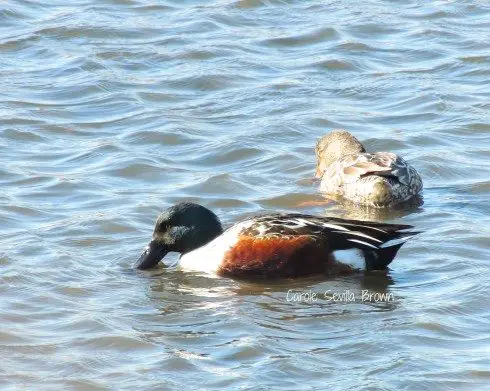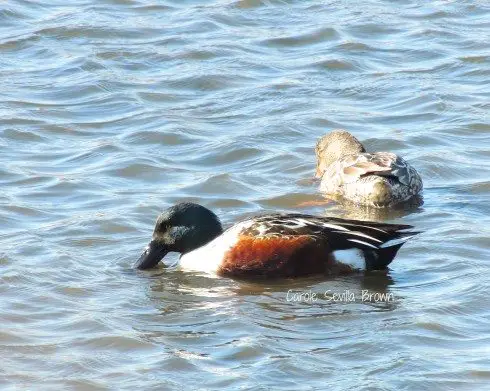 Northern Shovelers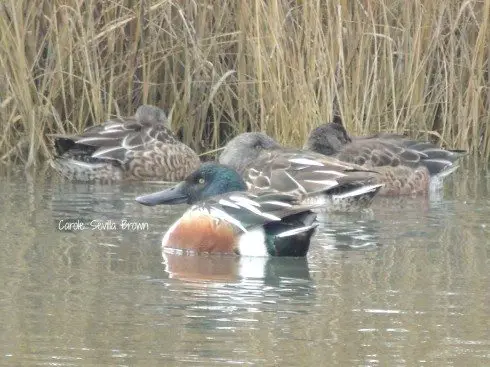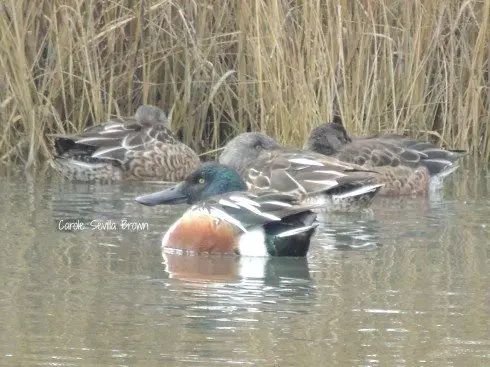 Northern Shovelers
Ruddy Duck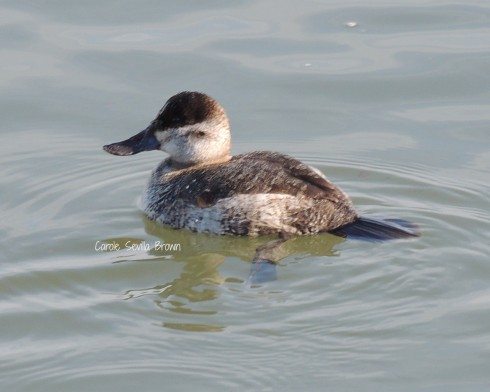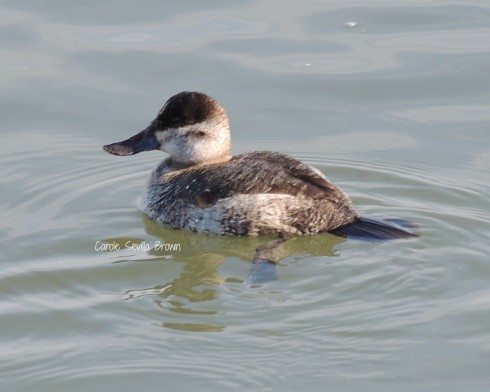 Ruddy Duck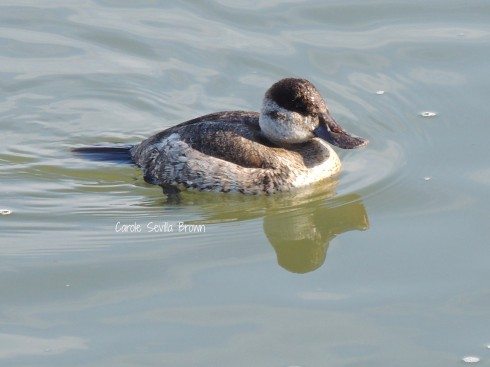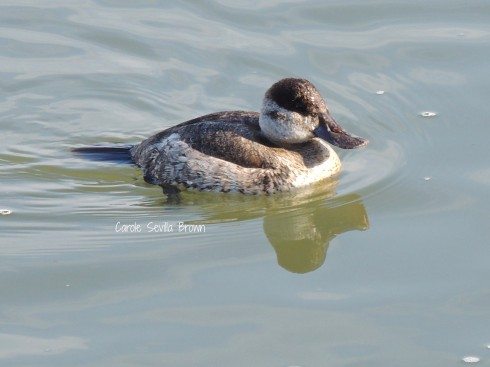 Ruddy Duck
Finally! A Snowy Owl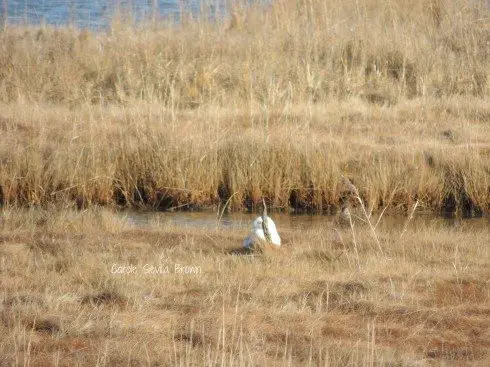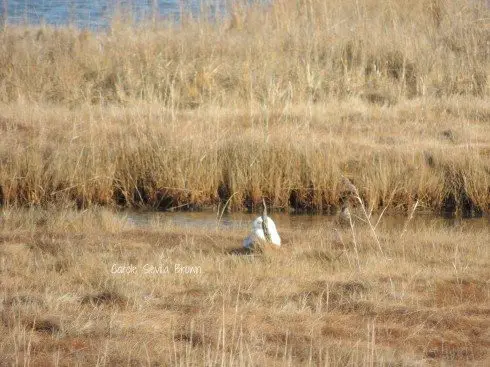 Snowy Owl
We finally located a large white lump that looked very promising as we drove along the autoloop. And the fact that about 20 cars were lined up there with scopes and extremely large camera lenses, plus several joggers who stopped by to look made us pretty sure we had found what we were searching for: a Snowy Owl!
Snowy Owl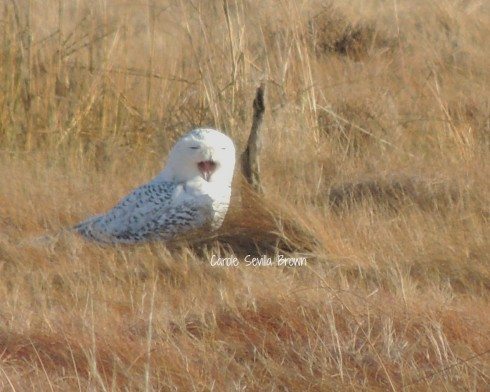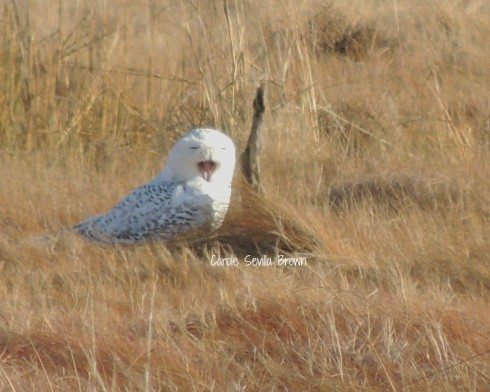 We quickly got out of the car and set up the spotting scope and were immediately blessed with a most beautiful sight, a stunning Snowy Owl perched on the ground by a small stick of a shrub.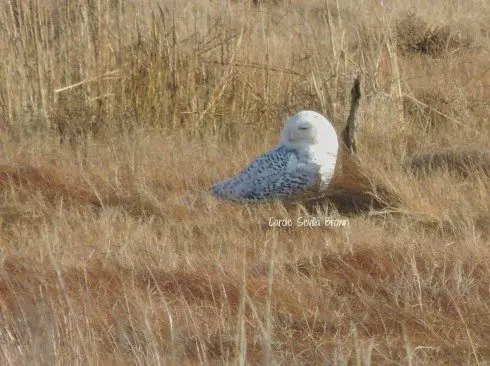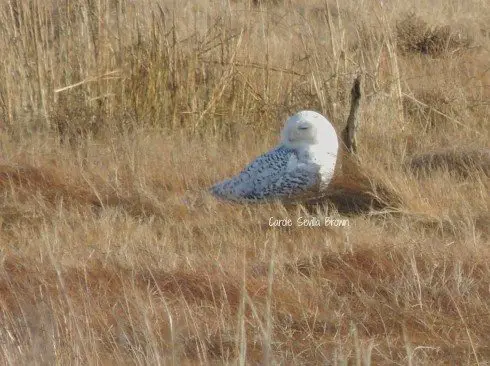 Snowy Owl
After we got some long looks, we started inviting the joggers and other folks without a spotting scope to look too. What fun to share good looks at this gorgeous Snowy Owl with so many others!
<center