I was fortunate to spend the holiday yesterday at the state park at Barnegat Lighthouse in New Jersey. I have a deep fascination with winter ducks who spend their lives in the cold, rough waters of the ocean. And I consider you extremely lucky if your garden vista includes this scene. To my friends who live by the ocean, thank you so much for sharing your gardens and your beautiful views with me!
I was in search of the Harlequin Ducks who congregate in the surf at the end of the long rock jetty that protects this barrier island from storm surge and beach erosion, but I found a few other treasures along the way.
Close to shore we spotted Common Loons and Red-breasted Mergansers.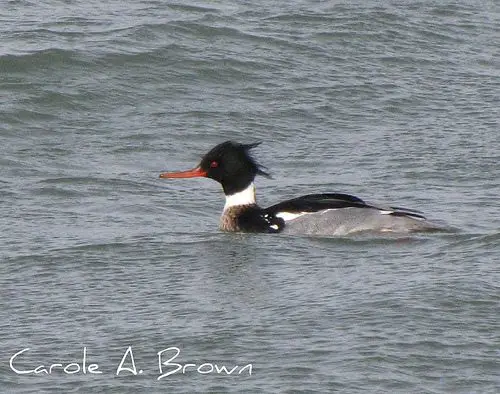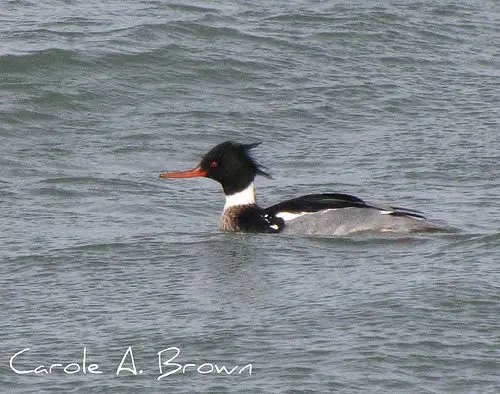 Red-breasted Merganser
Purple Sandpipers searched for food among the rocks. It was an amusing dance: the waves would crash over the rocks, scattering the birds. But they quickly came back to feed before the next wave crashed.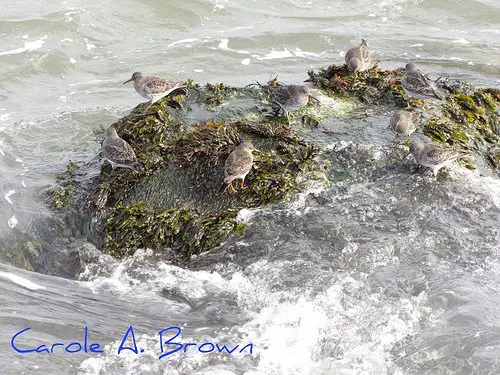 Purple Sandpipers
A young Harbor Seal lay perched on the jetty. It took several minutes to realize that this seal was injured. Its front and rear flippers were bloody and it was not moving anything but its head. We called the Marine Mammal Stranding Center, which is fortunately located close by, and attempted to keep the people a good distance away from the seal until help could arrive.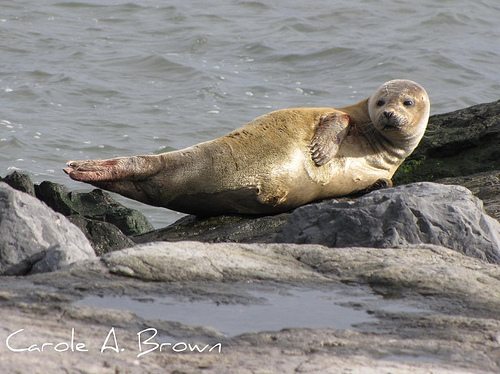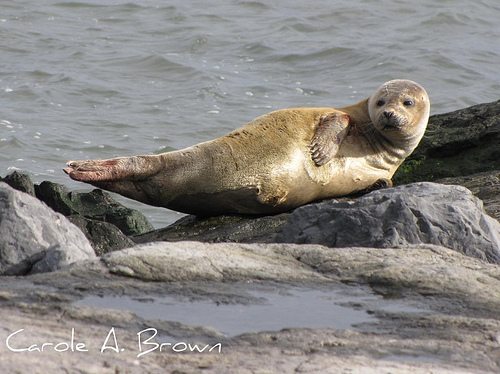 Eastern Harbor Seal
Male Long-tailed Ducks are particularly spiffy.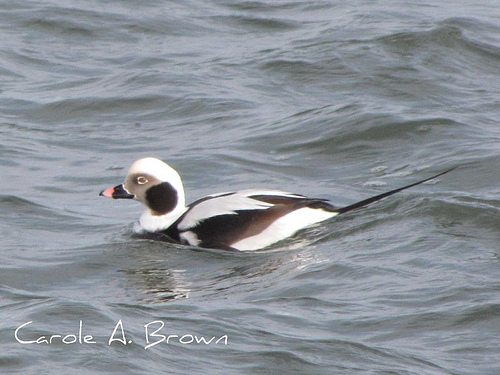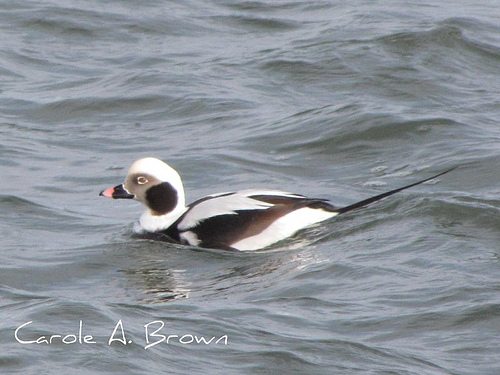 Long-tailed Duck
And then, finally, my favorite duck, the Harlequin. I just love these beautiful birds. And the fact that they like to hang out at the end of the jetty where the surf is really rough never ceases to amaze me.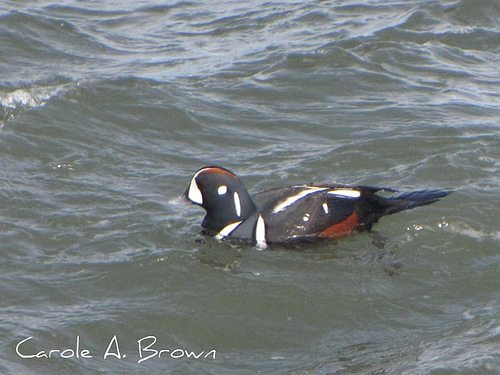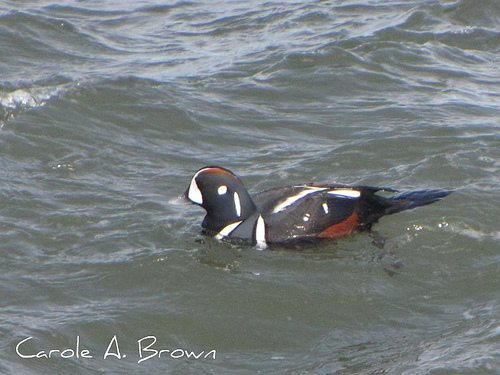 Harlequin Duck
By now, I know you're wondering what these ocean loving animals have to do with your garden. Sometimes we need to look beyond the garden gate because all actions have consequences. And the consequences of our consumptive lifestyle are huge.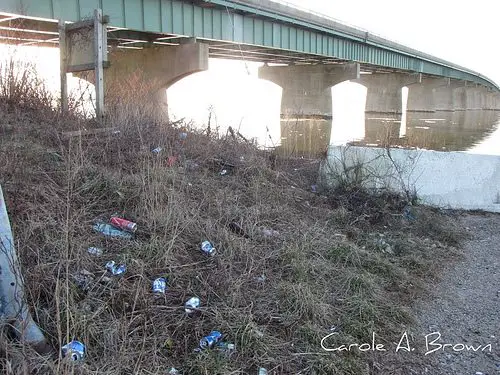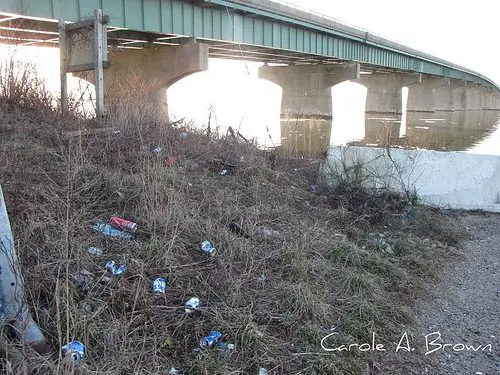 Trash pollutes our waterways and harms birds
This scene is repeated at shorelines around the country and around the world. In fact there's a floating island of trash in the Pacific Ocean that is larger than the state of Texas.
This debris is putting the mammals, birds, and other ocean creatures at risk. Please do not toss your trash near our waterways including streams, rivers, lakes, ponds, and other wetlands including the ocean.
Each of us can make a conscious choice to reduce the amount of waste we add to landfills each year. Less consumption equals less trash. Please do your part to help protect the birds, mammals and other ocean life. Their future depends on in, and so may ours.
Average rating:
0 reviews